New arrival custom matt pink paper packaging corrugated box for mailing
Hohoa hotu
Manao i teie nei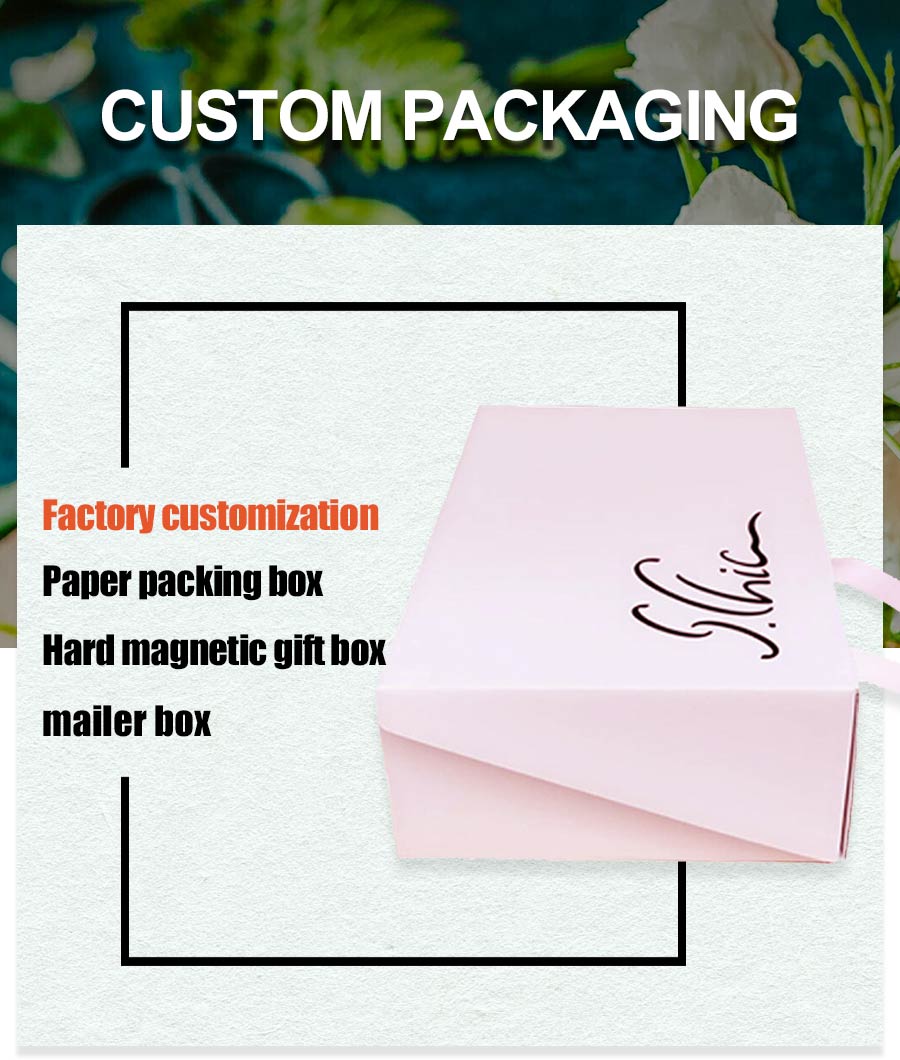 Mailing box, also name cardboard postal boxes,shipping box, aircraft box or delivery box which widely use in packaging for garment, horo'a, 3c electronic ect. with strong and sturdy. Most of the mailing box are come with E flute corrugated paper coated with 250-300 gsm art paper and there are two colors of E flute corrugated paper- white background & brown. It's usually in CMYK printing, outside or inside as you want. The surface finished is in matte/glossy lamination. We can gold/silver hot stamping, vahi UV, embossing logo etc in your requirements. About the size of boxes, as we accept customize products. We will give you professional suggestion when we know the products you are going to pack in the box. The corrugated paper box can be used in gift, clothing, shopping, cosmetics, pizza packaging etc. Not only the price is competitive and favorable, but also they are Eco-friendly.
Mailing box, good for the express transportation with light, strong protection function for the product. Since it's a kind of foldable boxes, so save storage space, save products' package cost with environmentally friendly raw material.
Tauihaa

New arrival custom matt pink paper packaging corrugated box for mailing

Faito rahi
Ia au i te mau titauraa taa ê a te mau hoani.

such as

:

L* W

*

H in CM or inches

.

Paper Type

B-Flute

,

E-Flute

, F-Flute, papa'iraa hoho'a

Paper Thickness

Flute

: 1-3

mm is workable

Cover Paper

:

normal 100gsm-300gsm is workable

Product Type

Corrugated afata

Product Usage

Afata horoa,

Wine Box

,

Chocolate Box

,

Pen Box

,

Food Box

,

Tea Box

,

Cosmetic Box

,

Candy Box

, e te tahi atu.

Printing Color

4

C

(CMYK) &

Spot color

(

pantone color

,

PMS#

)
Faaotiraa i te pae o te pape
Glossy/Matte Lamination, TE MAU TO'A, Te titiro ve'ave'a,

Embossed/Debossed

Accessories

Auri ovahine, ripene, EVA,

plastic tray

,

sponge

,

flowers

,

PVC/PET/PP window

, e te tahi atu.

Other Printed Items

Pute api, Afata api parau, Corrugated afata,

Children Book

,

Sticker

MOQ
1000

Pcs

Hioraa i te taime
3-5 Te mau mahana

Mass Production Time

15-30 Te mau mahana
Aufauraa

TT

, L/C,

MoneyGram

, Taatiraa i te pae tooa o

Other

We provide one stop service

, hoho'a,

production and packaging


Maitai roa a'e, hoo tata'uraa e te taviniraa maitai


OEM service offered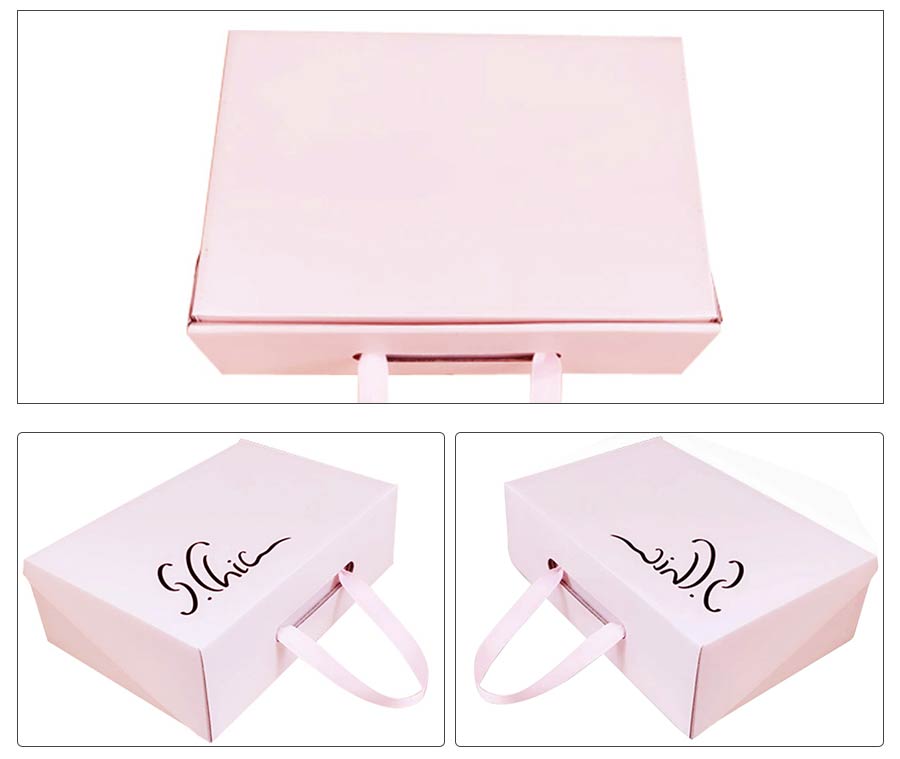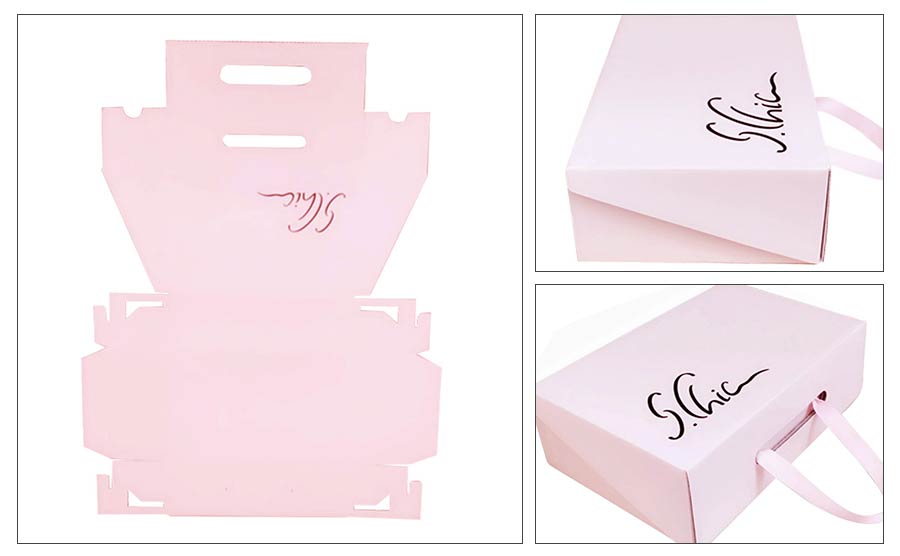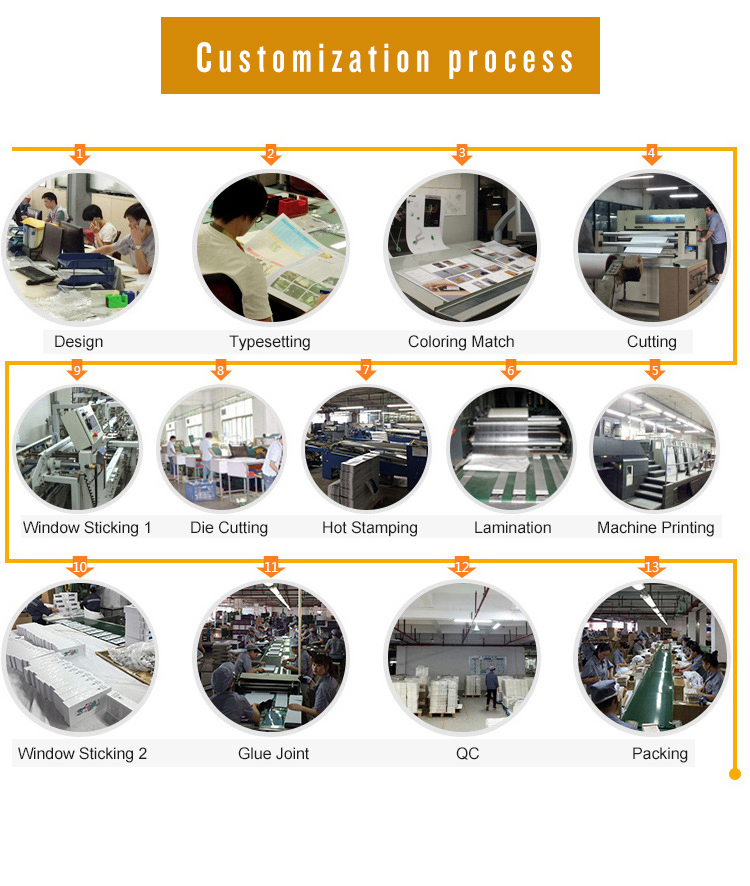 Ua faataahia te → te output hohoa → no te neneiraa i → te nene→ i te → Maimination i te → tapu(Na roto i te matini e aore ra te ohipa, te vai nei te reira) → QC a hio → packing → haponoraa te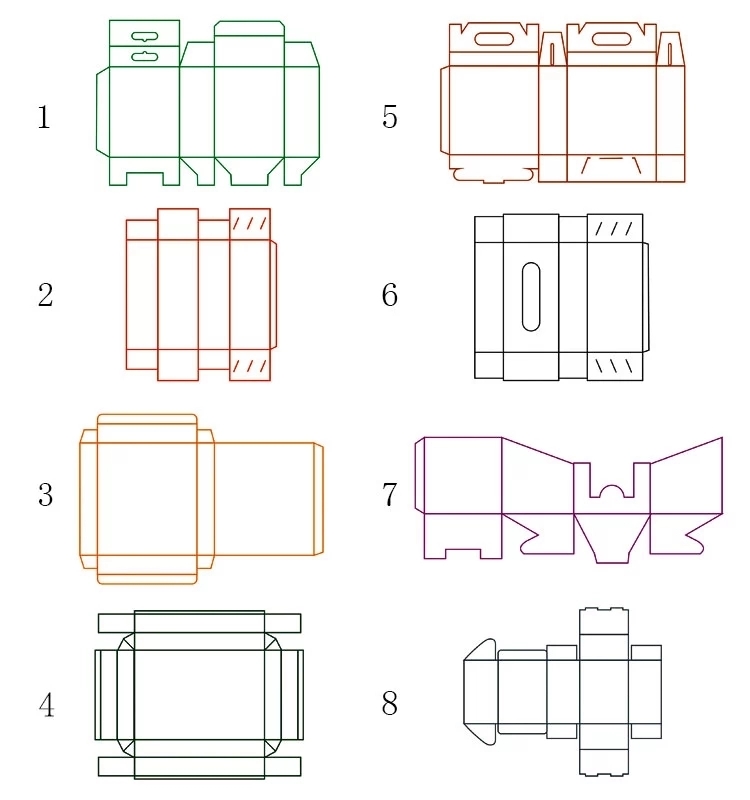 Te rave nei matou i te afata taa ê e ta outou mau titauraa , mai te mea atoa e hinaaro outou e nehenehe ta matou e hapono i te hoho'a na outou no te hamani i te hoho'a.


Te farii nei tatou i te mau huru hopearaa atoa mai te mâmâraa e te vavairaa mata, stamping veavea, te mau hoho'a ha'apaparaa, to ni'a i te ni'a i te, e te tahi atu. Teie te mau hoho'a i muri nei no ta oe faahororaa ma te maitai. No te mau titauraa taa ê, a faaite mai ia matou, e nehenehe ta matou e pahono i ta outou mau aniraa atoa.

1) To Provide Professional Packaging Design Proposals
We have our own designers to provide packaging solutions for customers. Tell us what you need, and we can offer you proposals and practical advice.
2) To Make Samples for Customers' Testing and Approval Before Production
For new customers, we will charge the basic material cost for sampling. But for regular customer,
sampling will be free of charge.
We promise that for each sampling, lead time will be controlled in 7 te mau mahana ohiparaa.
3) Hamaniraa
Before delivery, our QC will check all details including quality, quantity and
packing for ensuring the goods customers receive will be in perfect conditions.
4) Te ravea
We have been working with some forwarders, who offer us preferential prices
for more than 5 mau matahiti. With this advantage, surely we can save your budget.
1. Ua haamauhia ta matou fare hamaniraa i te matahiti 2004. E fare hamaniraa matou e 15 matahiti te maoro e te hoê o te mau taiete nene'iraa faahiahia i te fenua Taina.
2. "Mau hamaniraa maitai, Ohipa maitai roa, Te moni tata'uraa e te horo'a-oioi-raa" o te parau tumu ïa no te faatereraa ia tatou.
3. Fariihia te OEM : E nehenehe ta matou e horo'a i te hoê o ta outou opuaraa.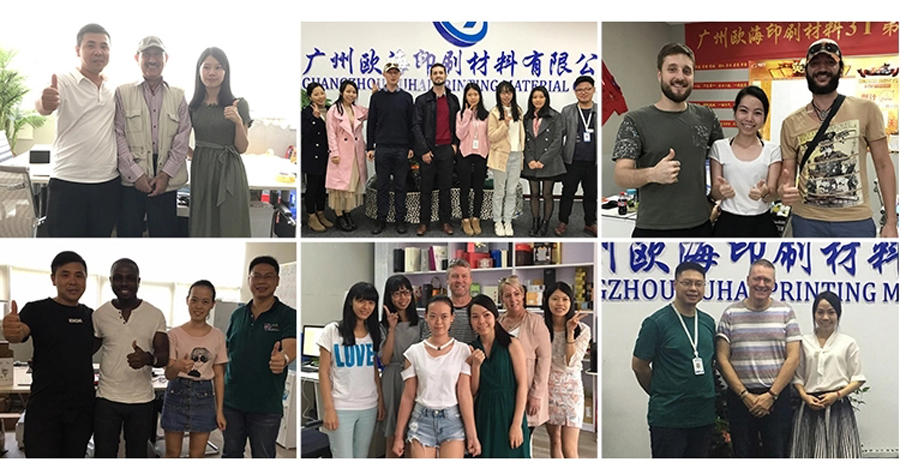 1. Awesome service! Coordination was quick and quality products! ——Karla Gonzales
2. Thank you so much! I love my pouches for my jewelry! They turned out perfect! I will be recommending your company and be ordering again in the future. ——Francine Bogumil
3. The goods are both excellent in quality and reasonable in price.we hope we can have long-term cooperation. ——Ann Rice
4. Good ware - Friendly and patient customer service. Will order again.. ——Ulrike Raasch
5. We are satisfied with your products. ——Sakula Matata
6. We are satisfied with your products. ——Franky Jone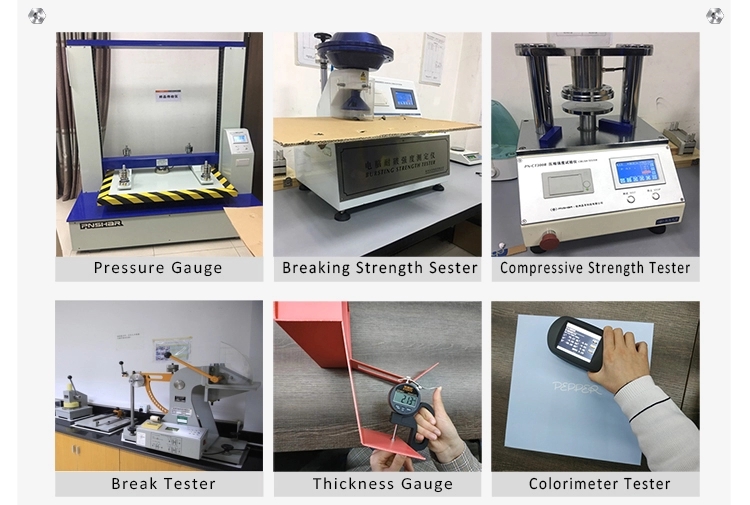 1.Ua patu matou i te faanahoraa maitai roa no te hi'opo'araa. Ua ma'iri ta matou taiete i te ISO 9001:2008 parau faaite.
2.Te vai nei ta tatou hoê piha hi'opo'araa faaîhia no teie tau apî no te haapapû i te pute e aore râ te afata no te tae i te piha maa e ia titau i te mau titauraa atoa a te mau hoani.
3.Ua tauihia ta maua tauihaa hau atu i te 100 te mau fenua e te mau area. Mai te Asia Ropu, Amerika Apatoa, EU, Tapone e te vai atu ra.
4. Te farii poupou maitai nei matou i te mau taata hoo apî atoa e te feia paari ia haere mai e farerei i te pŭpŭ taata apî e te feia paari i roto i te piha ôraa o Ouhai!

Machines

More than

38

machines

,

mainly imported from Germany

.

Japan and US

.

Wide Products

printing on all material

,

all kind of displays

,

for your indoor/outdoor advertising

,

promotion and exhibition packaging products

Te ravea

Large scale factory and reliable workers

,

as your virtual manufacturer in China with high effective capacity every day

.

Color correct

The most professional color checking tools and Auto machine from Germany

Lab verification

lab test to verify the material for product's reliability

Our promise

Any problem you met with the product

,

you can delivery back free

.

we will give your reply immediately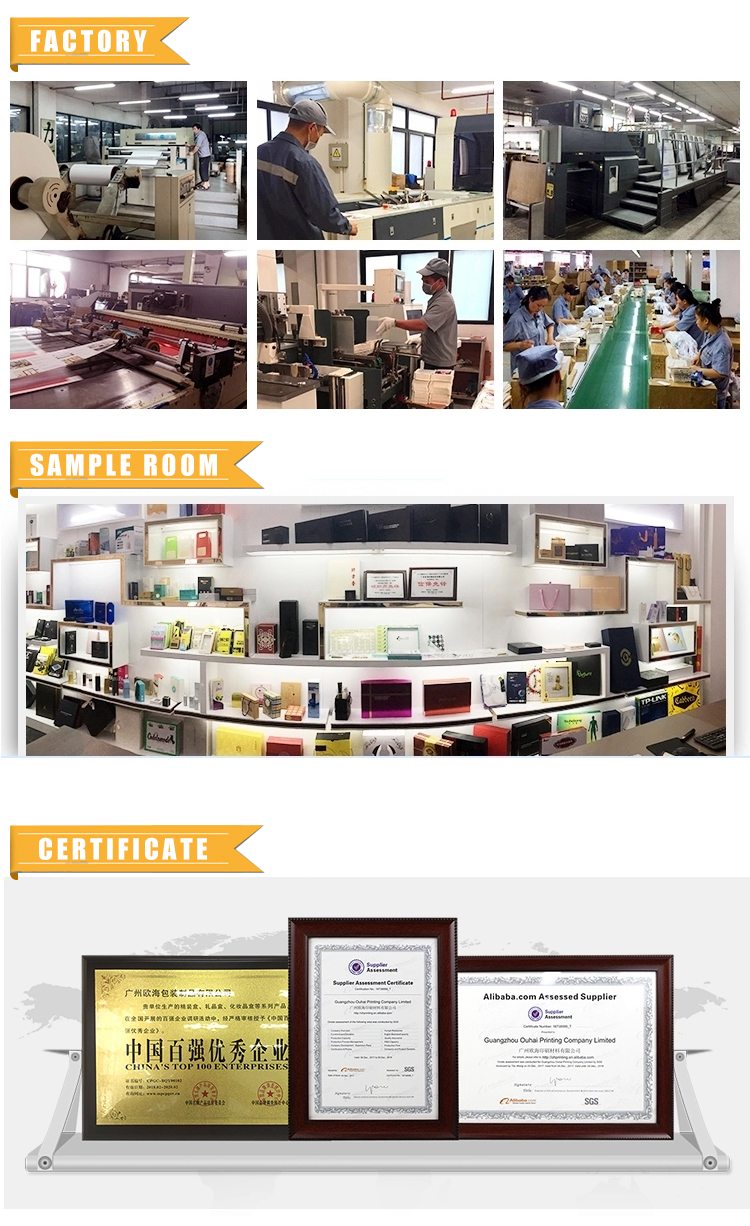 1. E nehenehe ta matou e faati'a i ta outou mau titauraa atoa, mai te horo'araa i te mana'o tauturu no ni'a i te mau hamaniraa apî, te faaite ra i te mau hoho'a ia outou no te tauihaa, e a hapono atu i te tahi mau hi'oraa mai te mea e hinaaro te hoani.
2. Manava i te haponoraa mai i ta oe mau rave ohipa no te hi'opo'a i ta outou mau tauâraa, e e nehenehe ta matou e horo'a i te hoê pereoo no te ohi i ta outou mau rave ohipa i te mau vahi atoa tei reira ratou.
*Hoho'a maitai roa mai te hoê titauraa a te hoani
*Te pŭpŭ rave'a aravihi no te faaafaro i te mau fifi aravihi atoa
*Hi'opo'a maitai i te hi'opo'araa hou a hapono ai
*Fare hamaniraa OEM, Ai neneiraa
*Te fare hamaniraa e te mau matini no te tata'u i te hoo

1. E farerei matou ia oe i roto i te 24 hora, e e tamau noa â tatou i te imi i te tahi atu mau uiraa.
2. E faaara matou ia oe ia roaa ana'e ia matou te aufauraa, e te tape'a nei matou i te moni tarahu e tae noa'tu ua mauruuru ta matou mau hoani i te tauihaa e ta matou taviniraa.

Hohoa
1

pcs/opp

, 20

pcs/ctn or base on ur requirement

FOB PORT

Te Mau Ta'ita'iraa Mo'a

Shipping Method and Time

By express

3-5

days delivery

By air

5-7

days delivery

Na ni'a i te moana 20-30

days delivery

OEM/ODM

Welcome

Aufauraa

TT

, L/C, PayPal, Taatiraa i te pae tooa o, Tareta tarahu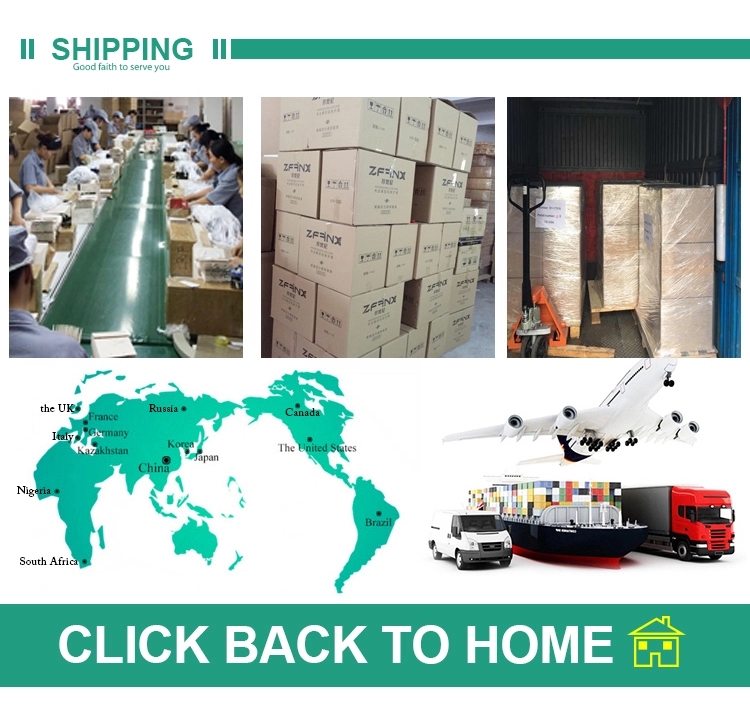 Q1: Are you factory or trade company?
We are Manufacture 15 Year's specialized in Printing and Packaging products.
Q2: What's your Product Range?
1. Pute api
2. Afata api parau
3. Corrugated afata
4. Afata horoa
5. Other Paper Products
Q3: Eaha te haamaramaramaraa e ti'a ia'u ia faaite atu ia outou mai te mea e hinaaro vau i te farii i te hoê faahitiraa parau?
1. The SIZE of the products (Width x Gusset x Height)
2. The PAPER MATERIAL and SURFACE Finish.
3. The printing COLOR.
4. The QUATITY.
5. The PAYMENT TERM.
Mai te mea e nehenehe, please also provide with pictures or design sketch for checking. Samples will be best for clarifying. If not, we will recommend relevant products with details for reference.
Q4: When we create the artwork, what kind of format is available for printing?
The popular ones: PDF, CDR, AI, PSD.
Q5: E hia mahana e oti ai te mau hi'oraa? And how about the mass production?
-Te rahiraa o te taime, 5-7 te mau mahana no te mau hi'oraa hamani.
-The lead time of mass production will depend on quantity, hoho'a peni tei ravehia, e te tahi atu. FYI, One Month can made 100000 pcs shopping bags.
Q6: Te vai ra anei ta outou mau tauâraa no te hoo atu?
No. We work on OEM orders. That means, faito rahi, materia, quantity, hoho'a, packaging solution, etc will depend on your requests. Obviously, your logo can be printed on the products.
Q7: Do you inspect the finished products?
Io. Each step of production and finished products will be carried out inspection by QC department before shipping.
A hapono mai i ta outou poroi ia tatou: