Subscription tuck top corrugated shipping box for work home packing products
Fakaikiiki ʻo e koloa
Fakamatala he taimi ni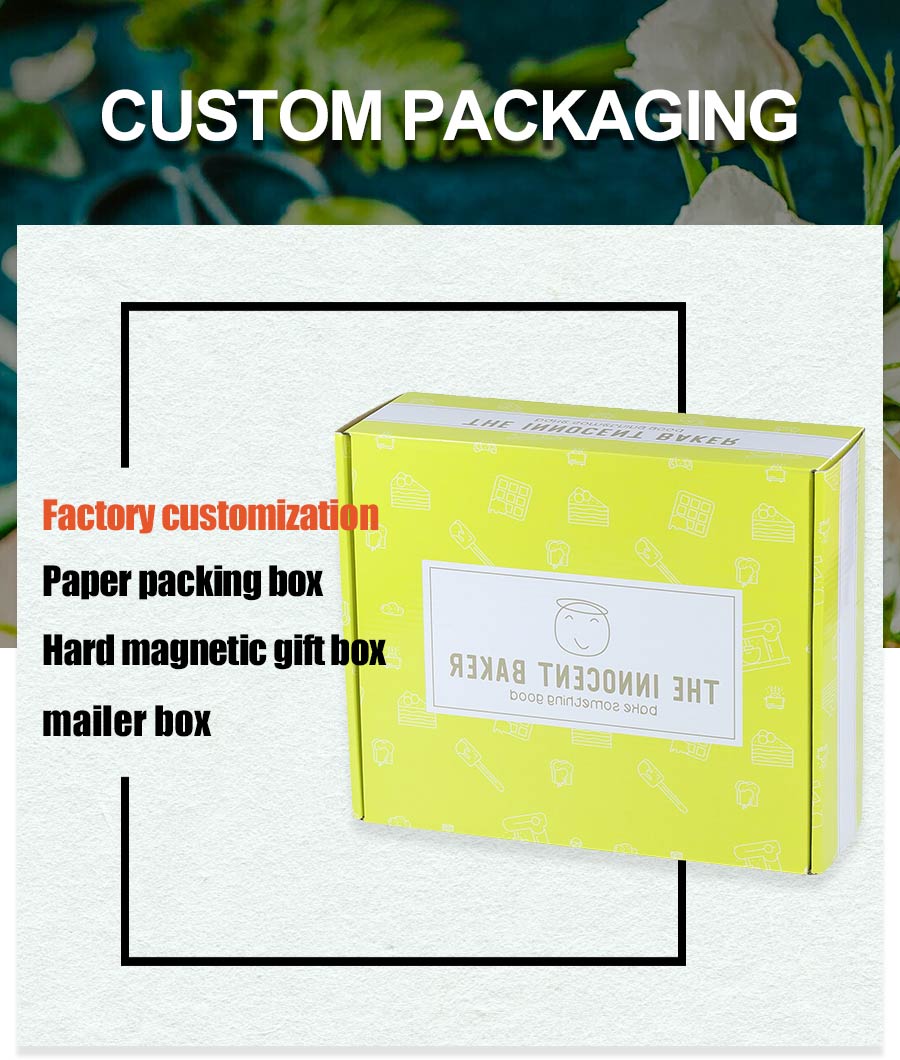 We focus on building new materials and innovative technology,applied to packaging &printing fields. We established our standards for design ,packing, proofreading, ko hono pākí, binding and logistics standard; we had the top-ranking professional printing processing machinery equipment;we combined the most excellent printing enterprise, established the best cooperation with them.So,choose us ,you choose the most professional & experienced manufacturer.
Service

Ofetuku,

ODM or Customized

Ngaahi Nāunaú

CCNB Duplex board with grey back

SBS white card paper

Pepa ʻati

Kraft Card

F flute

E flute

B flute

EE flute

,

AB flute

Pre-printing

Designing

CTP

Paaki

Offset Printing

:

CMYK

,

Pantone Maximize

6

colors

Flexo graphic Printing

:

Pantone Maximize

6

colors

Finished Process

Gloss aqueous varnishing

Matt varnishing

UV Coating

Sport UV

Gloss plastic film lamination

Matt plastic film lamination

Calender

Foil stamping

Embossing

Certificate

SGS

,

Rosh

,

ISO9001,ISO14001

Packing

kraft paper wrap

,

shrink warp

,

paper pallets

Logistic

by air or by sea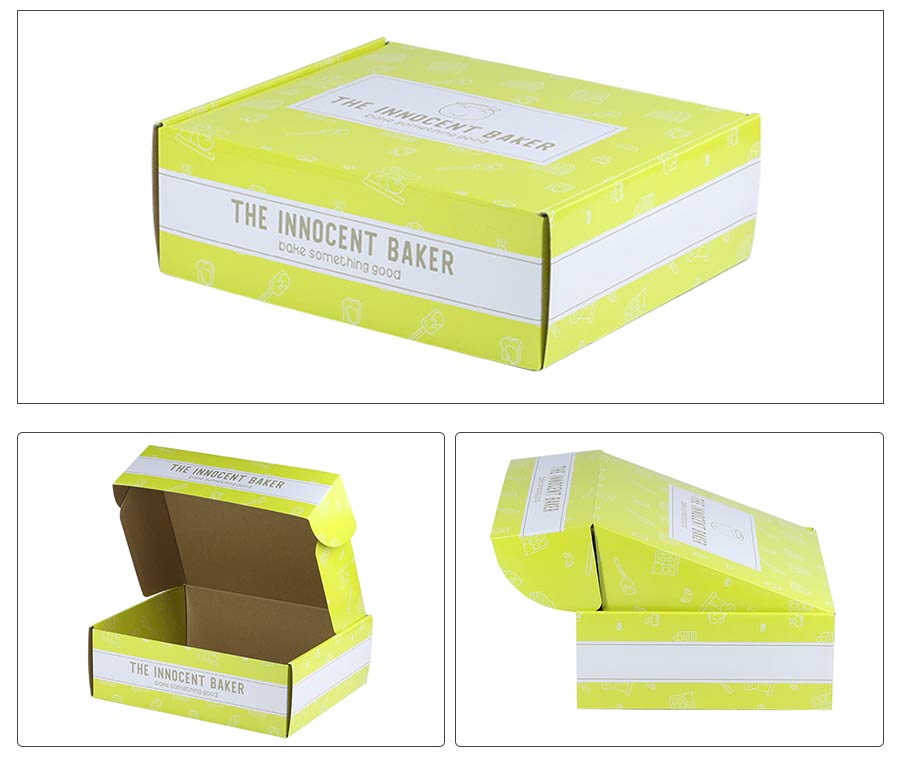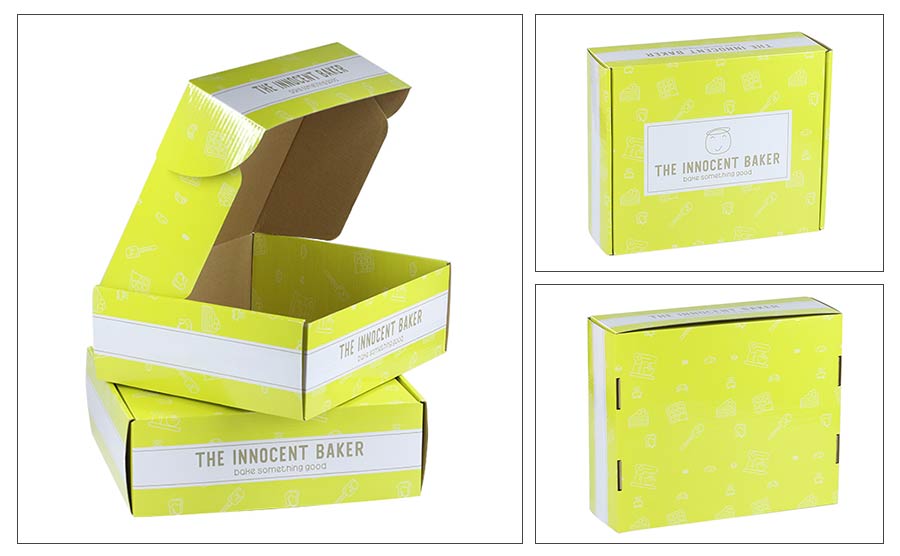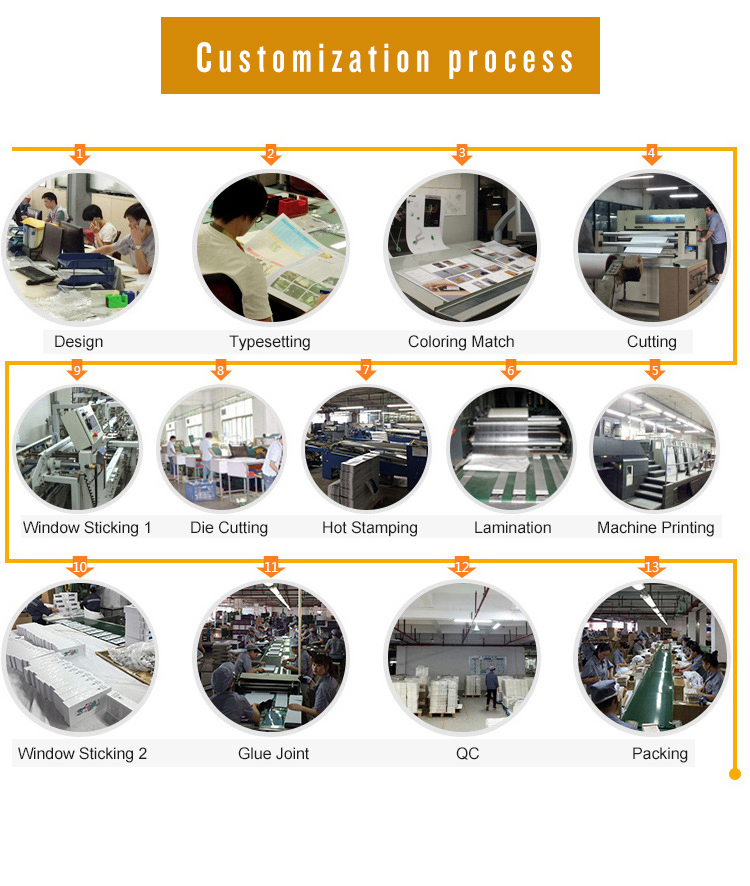 Ngaahi ngāue fakaʻ→i he Faiva Output → ʻOta Maʻ→ ʻ→ ʻi → Lamination ke → e Kuluú(ʻI he misini pe ngaue nima, ʻoku fakafalala pe) → vakaiʻi ʻe he QC →a hono fa→ e uta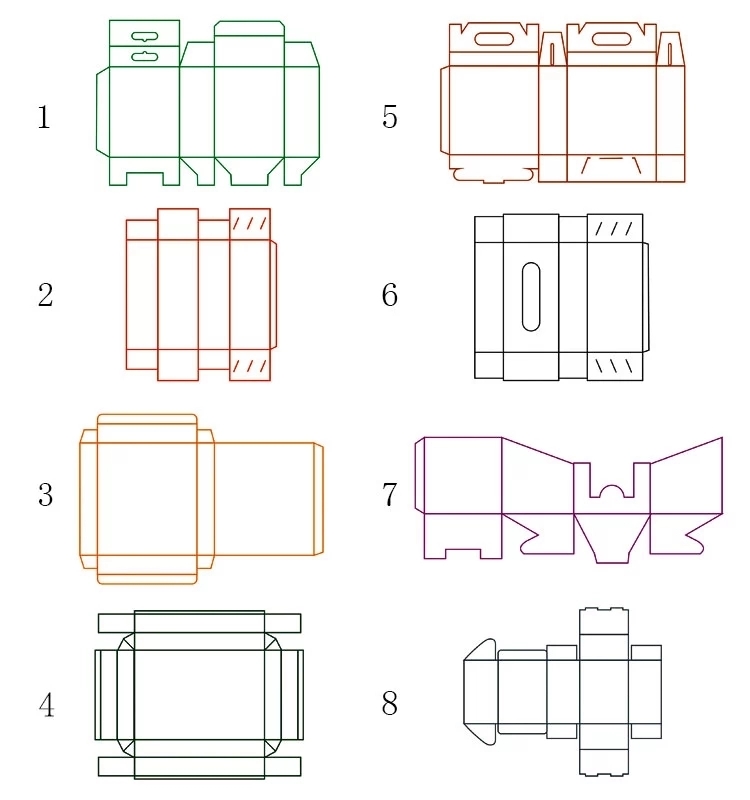 We do custom box with your requirements , also if you need we can send template for you to do design.


ʻOku tau tali ʻa e faʻahinga kotoa pe ʻo e fakaʻosiʻosi hange ko e glossy/Matiu lamination, stamping vela, fakaʻaongaʻi ʻo e mataʻi, ILI v coating, etc. Ko e ngaahi fakatātā ʻeni ʻoku ʻoatu maʻa hoʻo fakamoʻoni ʻi he angaʻofá. Ki ha faʻahinga fie maʻu pau, kataki ʻo fakaha mai ke mau ʻiloʻi, te tau lava ʻo feau kotoa hoʻo ngaahi kole.
Manufacturing Technique
Types of corrugation

Amount of corrugation

/ 30

cm

Height of corrugation

Ko ha
34

±2

4.6

~4.8mm

B

50

±2

2.5

~2.7mm

C

40

±2

3.5

~3.7mm

D

92

±2

1.4

~1.6mm

E

94

±2

1.4

~1.6mm

K
96

±2

1.1

~1.2mm

G

125
0.5

mm

1.Free Sample
2.12 years' experience, We are the manufacturers
3.Experienced Staff, Professional Service
4.Small Orders Accepted / customized artwork accepted
5.Professional designer, supply free design service
6.High quality, best price, prompt delivery
7.Will have big disount if customer's order reach 10000pcs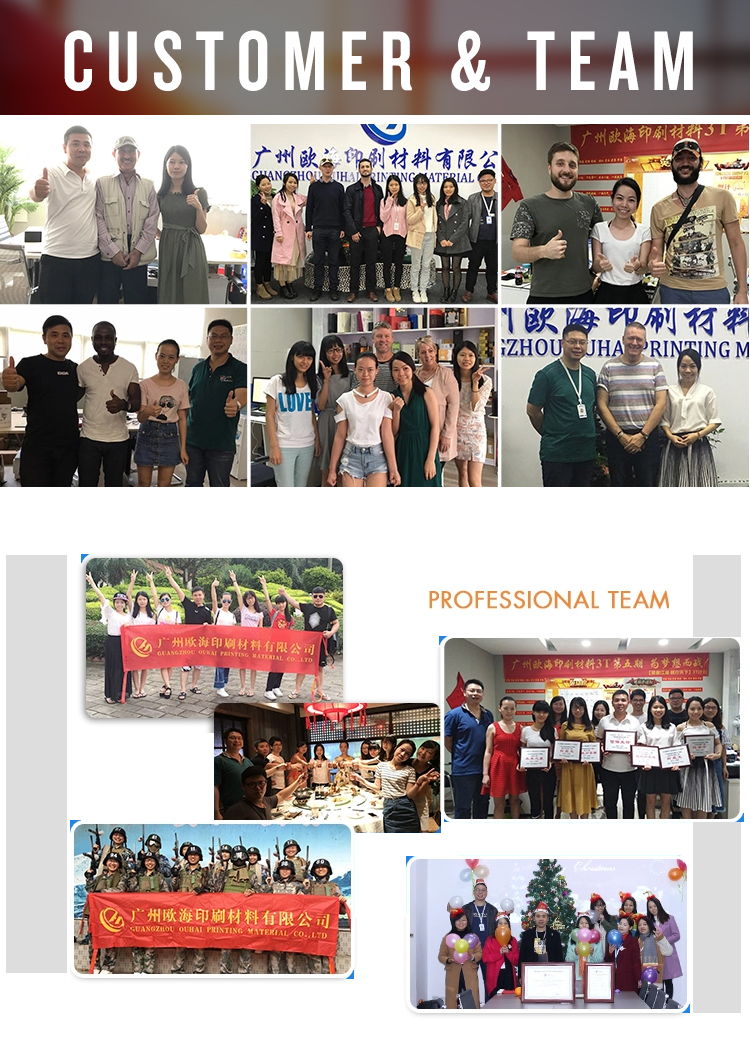 Customers Reviews:
1. Awesome service! Coordination was quick and quality products! ——Karla Gonzales
2. Thank you so much! I love my pouches for my jewelry! They turned out perfect! I will be recommending your company and be ordering again in the future. ——Francine Bogumil
3. The goods are both excellent in quality and reasonable in price.we hope we can have long-term cooperation. ——Ann Rice
4. Good ware - Friendly and patient customer service. Will order again.. ——Ulrike Raasch
5. We are satisfied with your products. ——Sakula Matata
6. We are satisfied with your products. ——Franky Jone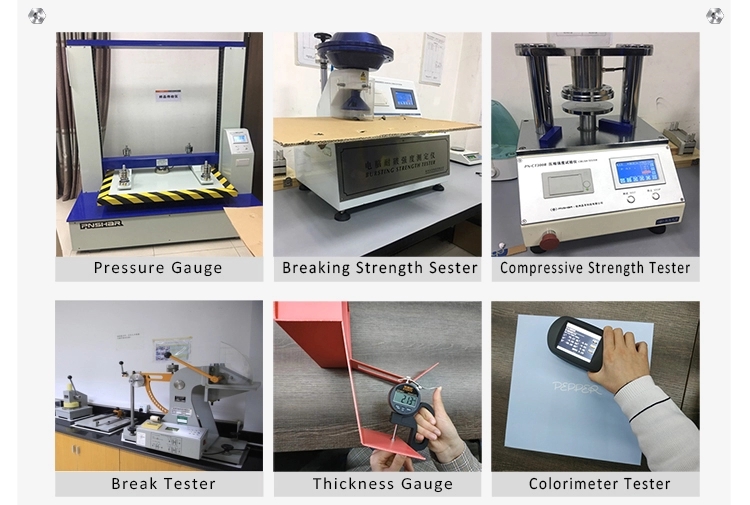 1.We built the perfect quality control system. Our company has pass the ISO 9001:2008 certificate.
2.We have a fully equipped modern analysis lab to ensure the bag or box to reach the food grade and reach all of the requirements from clients.
3.Our product has been exported to more than 100 countries and areas. Such as Middle Asia, South America, EU, Japan and so on.
4. We cordially welcome all the new and old customers come visiting Ouhai packaging company!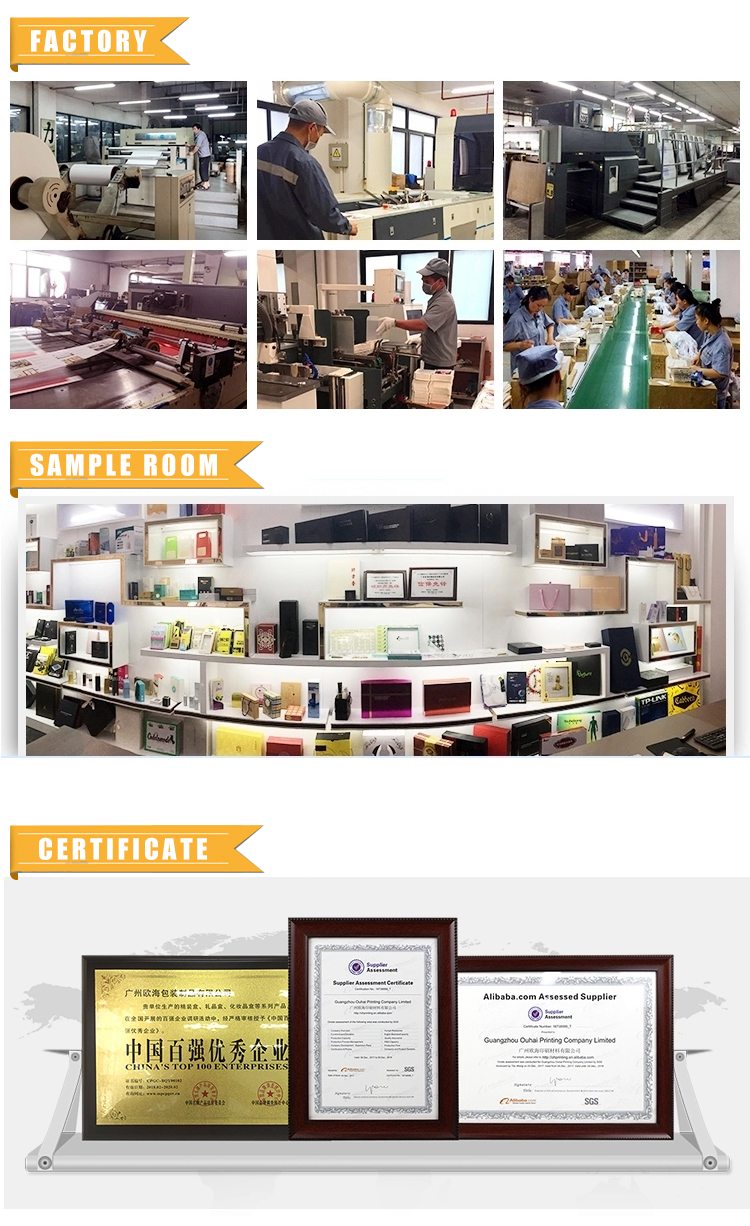 Our factory covers an area of 5600 mita ʻe Sikuea, equipped with advanced domestic production equipment and first-class technical force, has well-trained 100 workers, management staff of 15 people, 20 technical personnel. We supply at least 3 times QC before shipping.

1. We can satisfied all your requirements, such as giving advice about new products, showing photos to you for the product, and send some samples if customer needs.
2. Welcomed to send your staff for checking your products, and we can provide a car to pick your staffs up from wherever they are.

1. We will keep you in contact in 24 ngaahi houa, and we will also keep in touch for further questions.
2. We will inform you once we get the payment, and we keep the payment as a Credit account untill our customers are satisfied with the product and our service.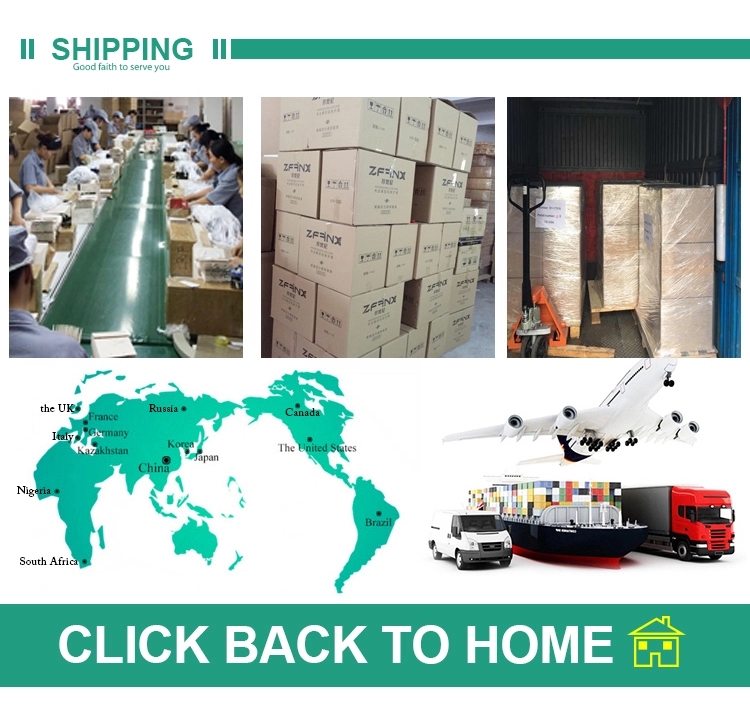 1. Puha naʻe faʻo ʻe he Master puha
2. Bundled by brown craft paper; with pallets
3. Puha pepa fefeka ʻoku tui ʻaki ha pepa ngaue lanu melomelo; hangatonu ki he 20GP; 40Hina HETIKUOTA
4. Puha ʻoku takatakai ʻaki e filimi pallets
5. Fakafonu ʻe he l./LFL

1.F Q: ʻOku ke ngaohi pe kautaha fefakatauʻaki ?
Ko ha: 100% falengaue + 10 ngaahi taʻu + 5600 mita ʻe Sikuea.
2.F Q: Te ke lava ʻo tali ʻa e OTAU pe ODM?
Ko ha: ʻIo, ʻOku fie maʻu pe ke ke ʻomi hoʻo palani, te tau ʻoatu ʻetau lea lelei taha ʻi loto ʻi he 24 ngaahi houa.
3.F Q: ʻOku ke ʻomai ha sipinga? ʻOku taʻetotongi nai?
Ko ha: Sipinga lolotonga ki he tauʻataina, lava ʻo fakahaofi he taimi pe ko ia. Fakapatonu sipinga ʻoku fie maʻu ke totongi ʻaki, ʻe fakakakato ia ʻi loto he ʻaho ʻe 3-7. ʻE ʻi ho tafaʻaki ʻa e totongi Feleti.
4.F Q: Te ke lava ʻo fai e palani maʻatautolu?
Ko ha: ʻIo, ʻOku ʻi ai haʻamau timi fakapalofesinale ʻoku nau taukei ʻi hono faʻufaʻu ha pepa faʻufaʻu.
5.F Q: Ko e hā e faʻahinga faile fakaʻaati ʻoku totonu ke u ʻoatu ke ke pākí?
Ko ha: PDF,ʻI AI,FDR,PSD,Adobe,Tefitoʻi IDraw, etc.
6.F Q: Te ke lava fefe ʻo fakapapauʻi ʻa e sivi lelei?
Ko ha: ʻI he founga ʻo e ʻota,ʻOku ʻi ai ʻemau tuʻunga moʻui sivi kimuʻa pea toki ʻomi pea te mau ʻoatu ʻa e ngaahi fakatataa.
ʻAve hoʻo popoaki kiate kimautolu: