MOQ 1000pcs Custom New Design High Quality Fashion Orange Paper Cuticle Aligned Hair Packaging Boxes
Product Detail
nunc feedback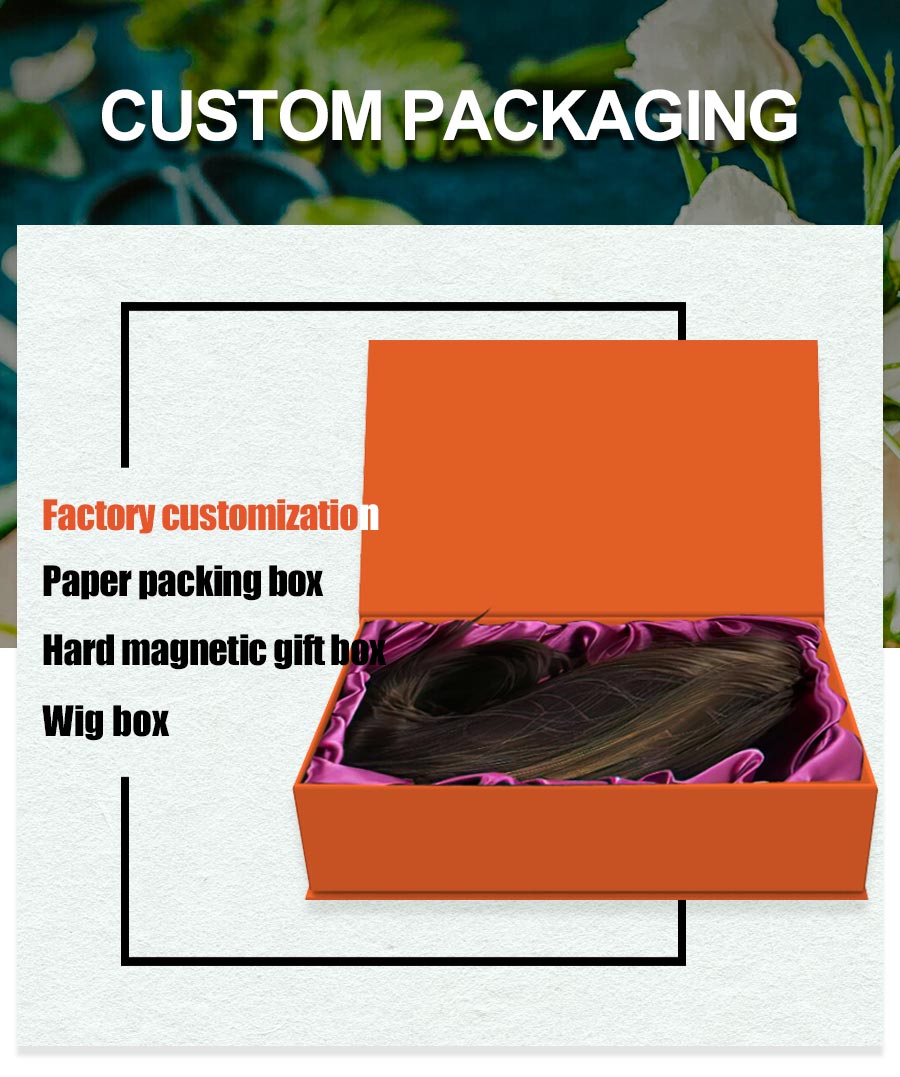 Product #

MOQ 1000pcs Custom New Design High Quality Fashion Orange Paper Cuticle Aligned Hair Packaging Boxes

Raw Material

Paperboard

(1mm, 1.5mm, 2mm, 2.5mm, 3mm)
ars chartam (128gsm,157gsm ... etc.)
MOQ
1000pCs
magnitudine
nativus
color

We can customize print any Pantone color




Original Black

, album,

Gold and Silver color

printing
offset printing,

silk screen printing

penes superficiem

Glossy varnishing

,

Glossy lamination

,

Matte lamination

, membrana dignitatis UV,

Embossing etc




Gold hot stamping

, Argentum calidum terunt,

Black hot stamping and Red hot stamping etc

Drawing Format

PDF, A., PS
packaging

paper gift box are packed by standard export carton or according to your requirements

Altera
Ita
Delivery

luxury gift boxes will take about

15

working days to produce the mass production after receiving

50%

deposit

.
Hair Packaging Box, We offer Paper quality inspection; materials quality inspection; printing quality inspection; flocking film printing quality inspection; stamping embossing quality inspection; concave pressure UV beer quality inspection; quality inspection of sticky box mounted; quality inspection of finished product packing box; packing bag loading quality inspection.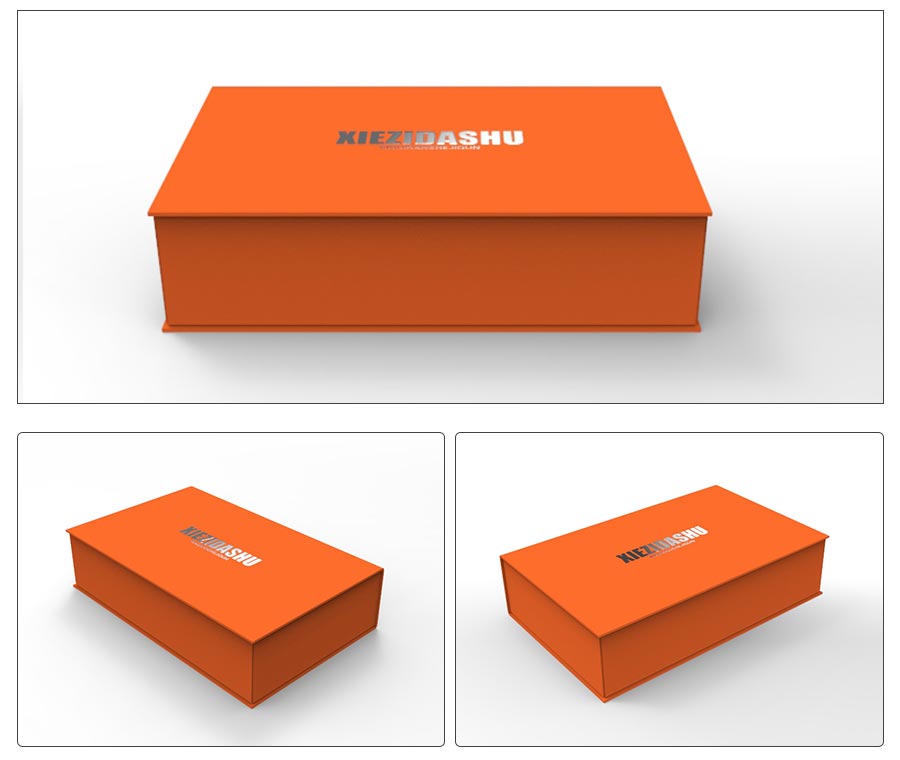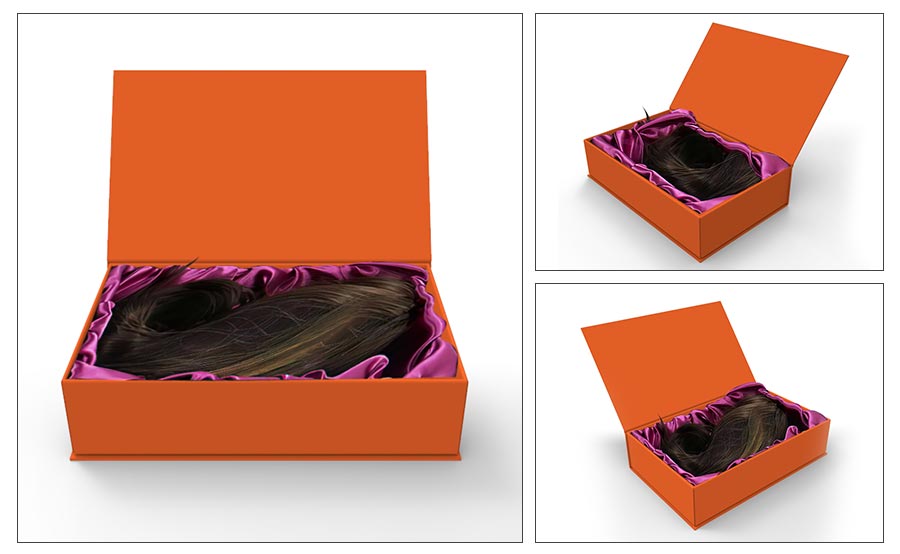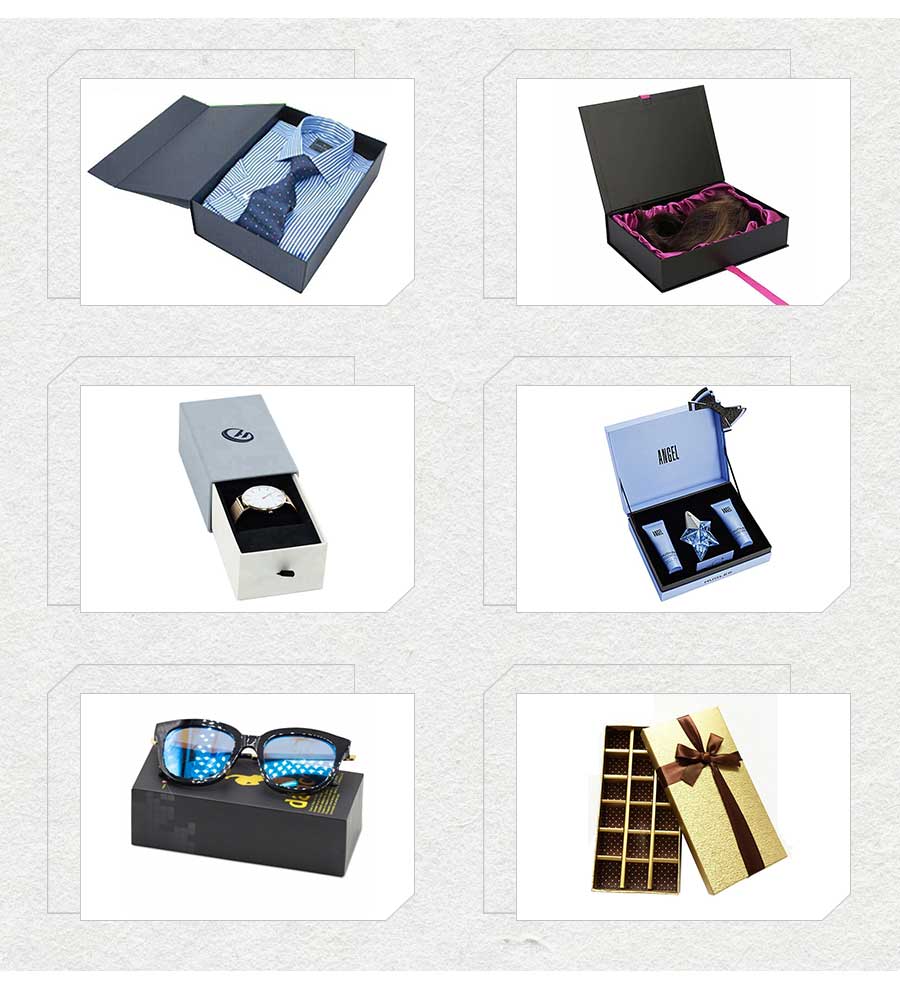 Suitable for packaging gift, clothes, medicamine, wig, calceamenta,, jewlery, watch, eyewear, chocolate, medicine, boutique, daily products, consumer electronics, and any other products.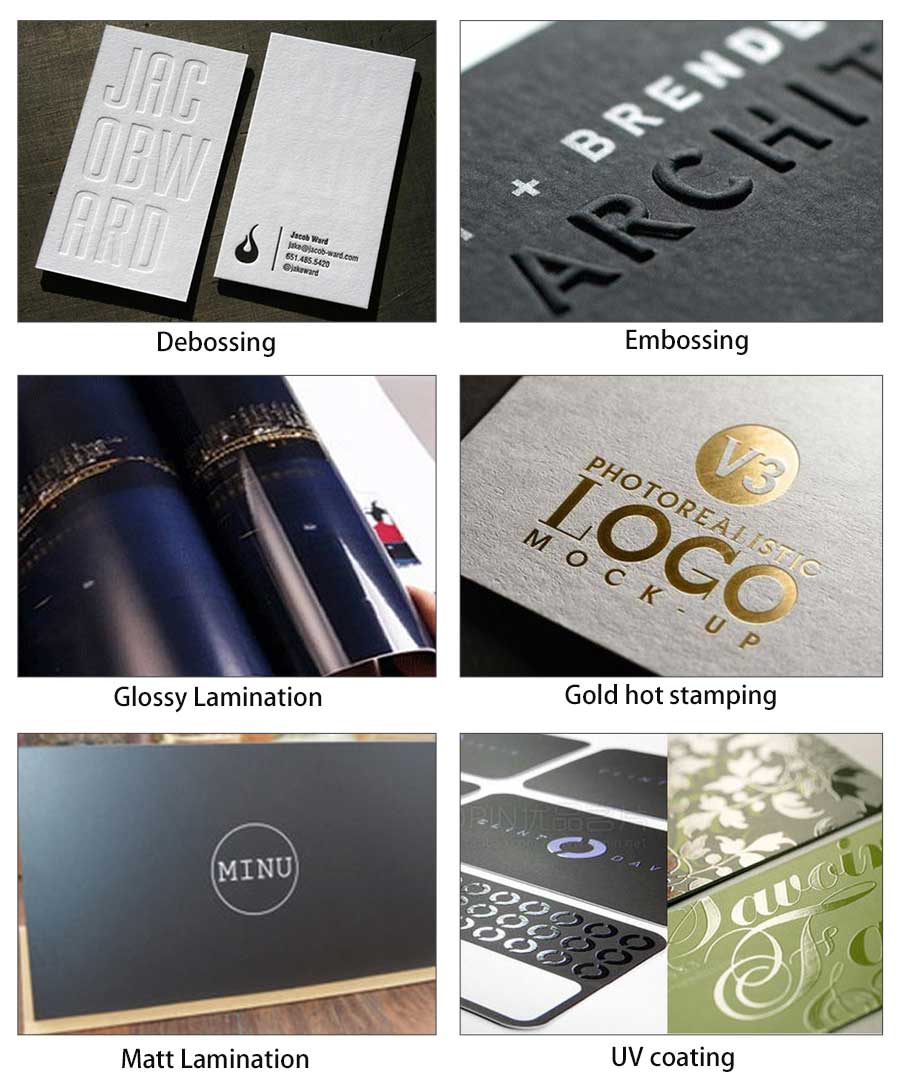 We can do Gold/Silver hot stamping, Glossy/Matt lamination, membrana dignitatis UV, CRUSTA, debossing as your requirement.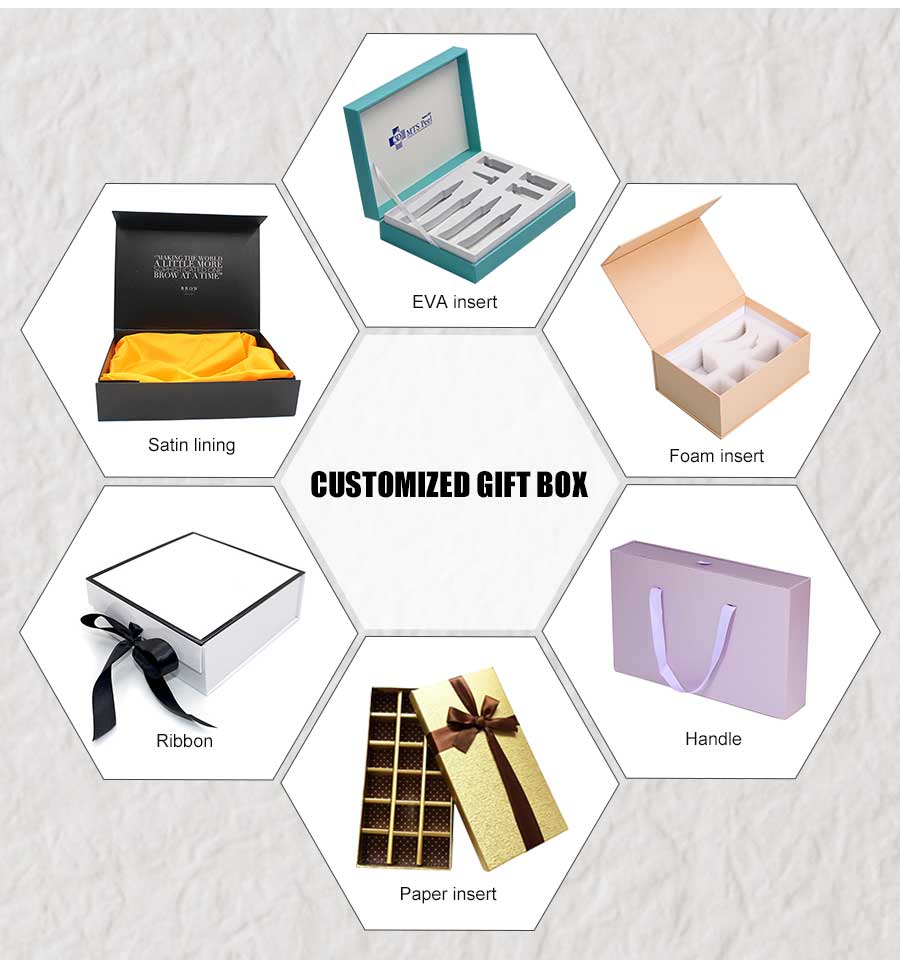 We can custom box inlay to prevent your products from shaking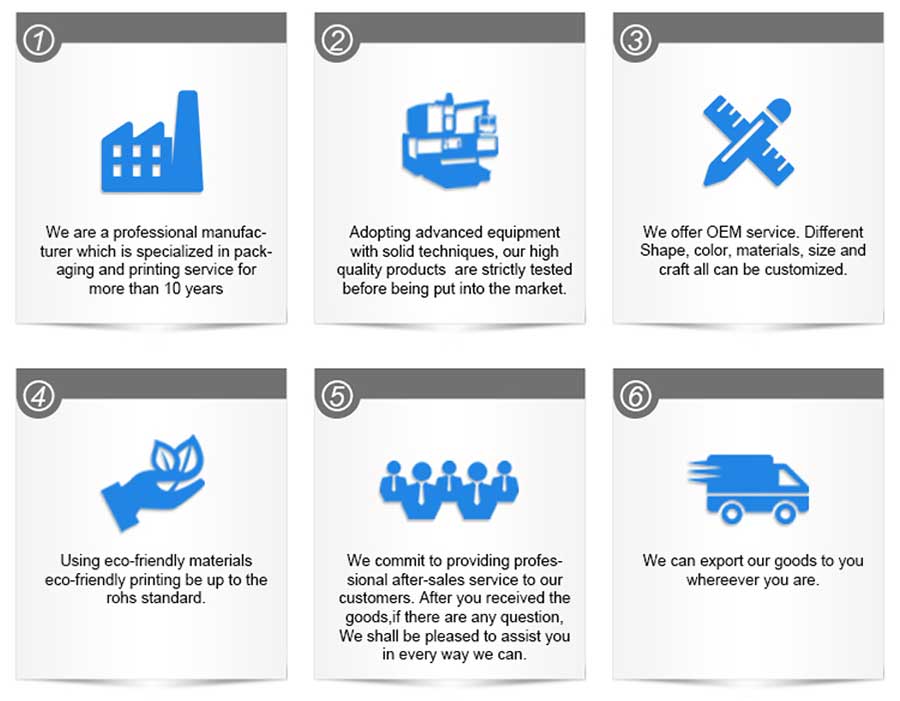 1.liberum consilio
Professio bigas consilio tuo consilio ut solve problems layout
2.Products
FSC certified rudis materiae & environmentally- amica recyclable rudis materiae
3.Quality Inspection Team
100% productum qualitas inspectionem ad invigilandum, plenus
4.Fast Delivery
In sit amet tempore,, ad portum,Home damno servare
5.Professinal Service
Lorem post-Sales ministerium turpis pre-, nihil solliciti de shoppingSelect ex variis finium in solidis metallis aut plastic partibus, aedificata certa ratione specifications.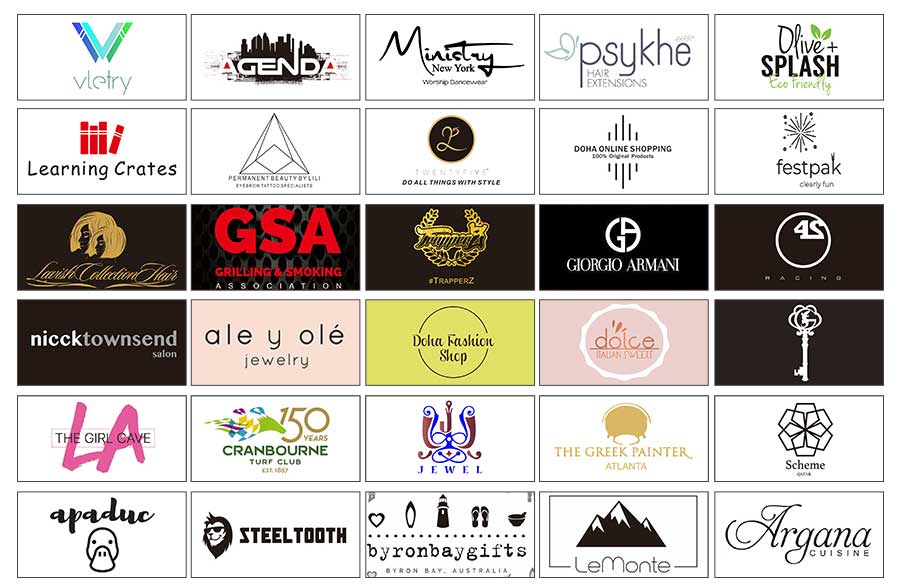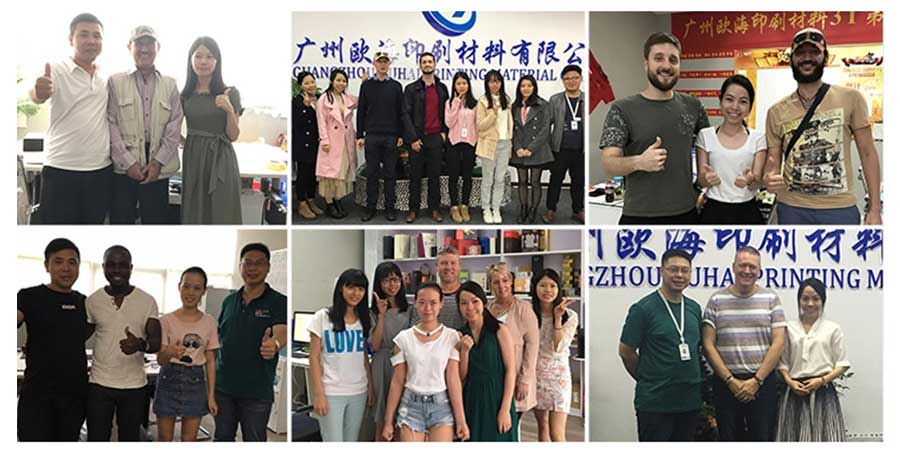 24h online service with fast reponse
Real-time feedback on customer production progress
Professinal design team
Free pick-up in Guangzhou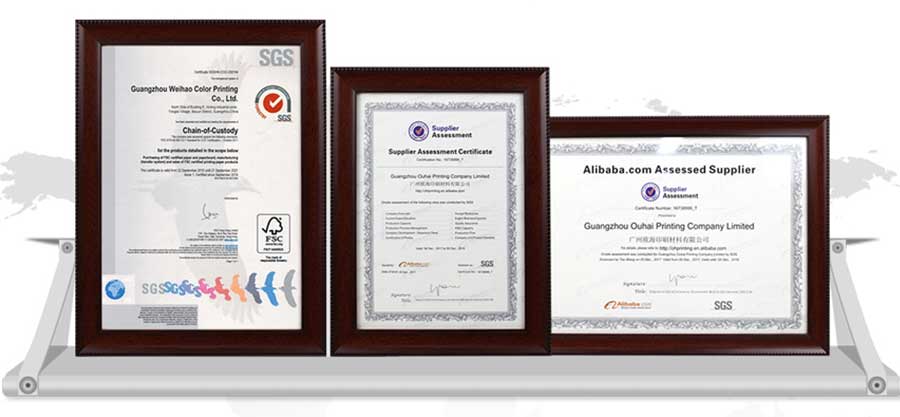 Transierunt FSC et SGS certificationem.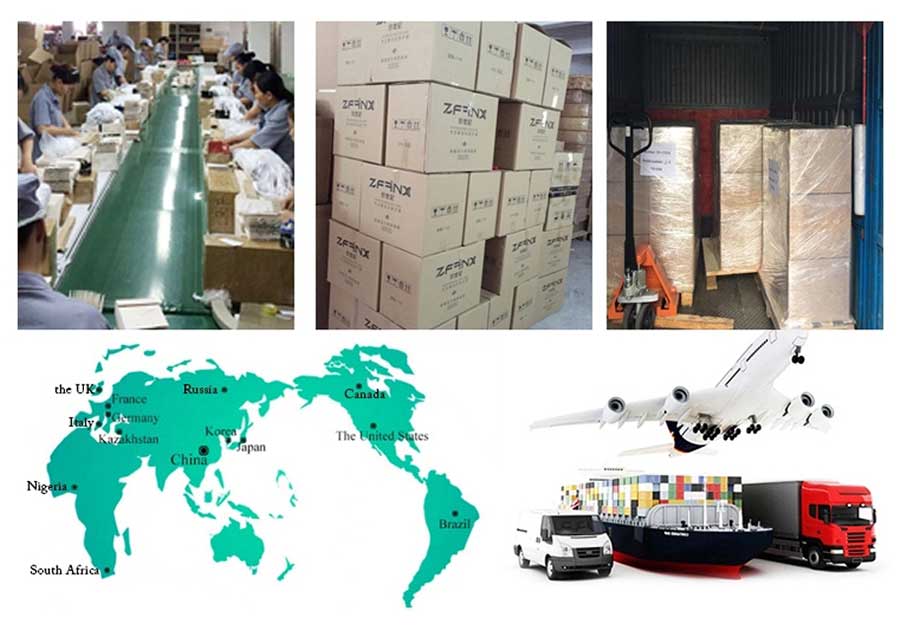 stipare: 1PC / Ploybag,50-100PCs / carton, A = A lobortis exteriores:, vel quod per ipsum 'specifica exigentias.
naviportans: A sample Express (DHL / UPS / TNT / FedEx / EMS), per Air, Massa productio per mare ...

1. Logo consilio et suis quibuscumque illud imprimere potes ut mihi?
Ita,ut possimus figuras aliquas aut postulata, ita nobis placet nobis aut cogitationem contenta excudendi.
2. Cum possum pretium?
Plerumque in quaerimus 24 post horis impetro vestri sumus inquisitionis.
3. Quomodo possum ad exemplum qualis reprehendo vestri?
Deinde confirmatio pretium, exempla ad te requirere nostros quales.
autem. Blank sample est libera ad reprehendo quod materia et compages,si mens ferat vectigalia.
b. Nam mos exemplaria typis, nos arguere $30-$100 in amet pretium ut operias&printing.
c. Postea solvit et consilio file confirmata sample,Necesse est ut in sample 3-5days, et a ship to express 4-7days.
4. Tu suscipe pro excudendi qualia files?
A., PSD, CDR, forma PDF.
5. Tu cum consilio fac nobis?
Ita. Nos habere bigas cum amet usus est in ordinatione et manufacturas laboravit dives. Nos iustus dico vobis ideas et auxiliatus sum tui et ducet ad perfectum products in ideas.
6. Quid tempus massa productio plumbum?
honeste, ordo attenditur secundum quantitatem temporis ponas. Quam Northmanni 7-15days 10000 pCs.
7. Notitia ut sciam quid ego te ad cujus nempe exactissimam pretium?
1. quanta vis? aut mole et products stipant?
2. quae est materia? aut ut nostri suggestion?
3. tot colorum quomodo excudendi ? 1 color? 2 vel colorum?
4. Quot Vis pieces?