Subscription tuck top corrugated shipping box for work home packing products
ʻIke kikoʻī
Manaʻo manaʻo i kēia manawa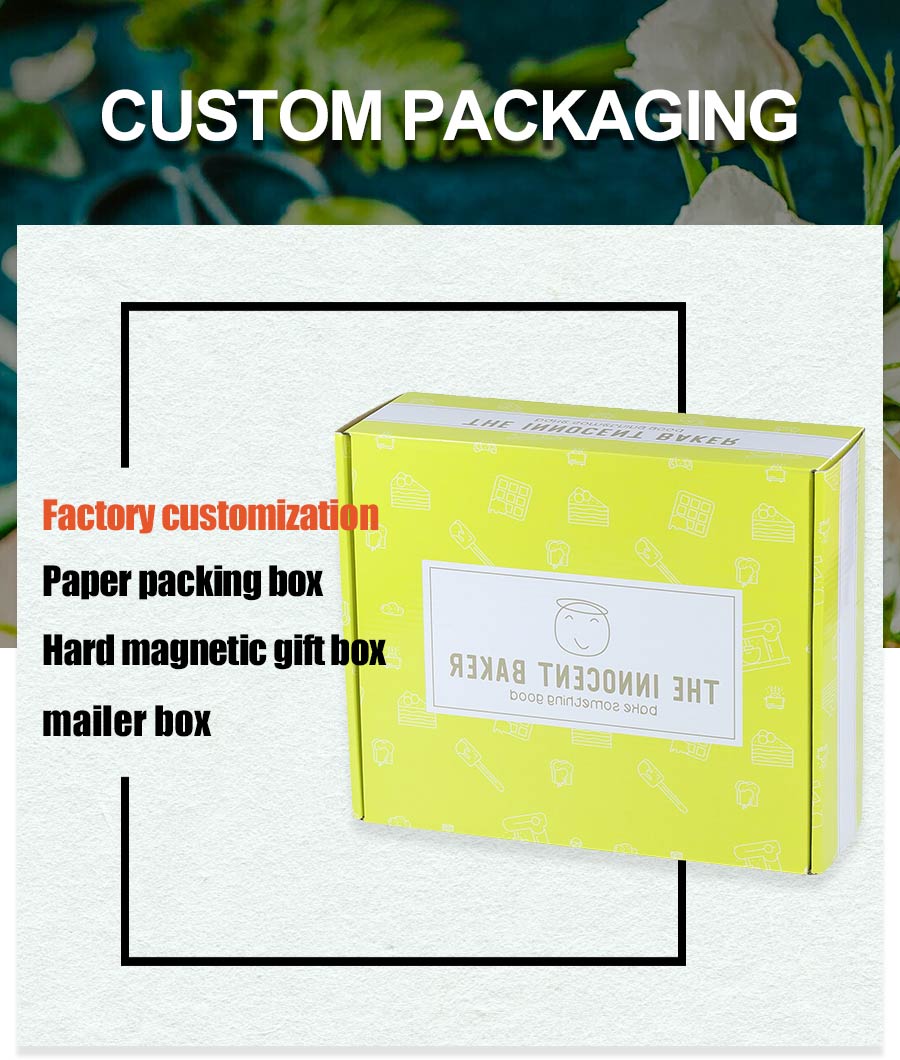 We focus on building new materials and innovative technology,applied to packaging &printing fields. We established our standards for design ,packing, proofreading, paʻi, binding and logistics standard; we had the top-ranking professional printing processing machinery equipment;we combined the most excellent printing enterprise, established the best cooperation with them.So,choose us ,you choose the most professional & experienced manufacturer.
Lawelawe lawelawe
OEM,ODM a i hoʻopilikino ʻia
Mea Pono

CCNB Duplex board with grey back

SBS white card paper

Pepa kiʻi kiʻi

Kraft Card

F ʻohe
A ʻohe
ʻOhe ʻo B
ʻOhe ʻo EE,ʻO AB ka wai hālana

Pre-printing

Designing

CTP
Paʻi paʻi
Paʻi paʻi offset:CMYK,Pantone hoʻonui 6 waihoʻoluʻu

Flexo graphic Printing

:Pantone hoʻonui 6 waihoʻoluʻu
Pau Hana
ʻO Varnishing wai hoʻoulu wai
ʻO Matt varnishing
ʻO ka uhi ʻana UV

Sport UV

ʻO ka lamination kiʻi ʻoniʻoni Gloss

Matt plastic film lamination

Calender

Foil stamping

Kūkākūkā
Palapala
SGS,Rosh,ISO9001, ISO14001
Hoʻopili

kraft paper wrap

,

shrink warp

,nā pale pepa
ʻO Logistic
ma ka lewa a ma ke kai paha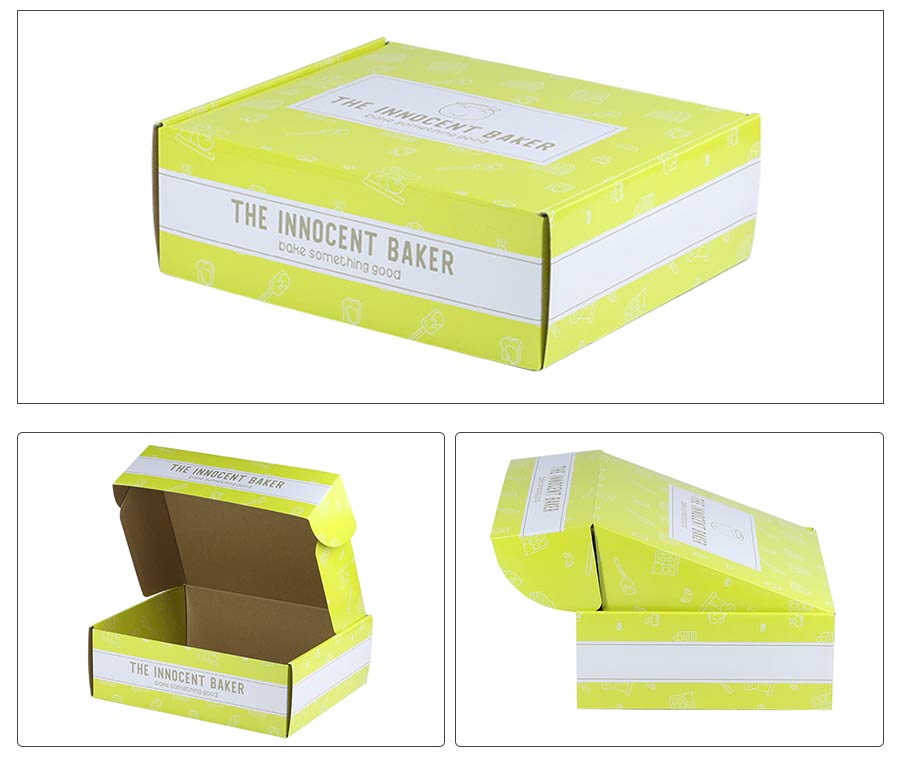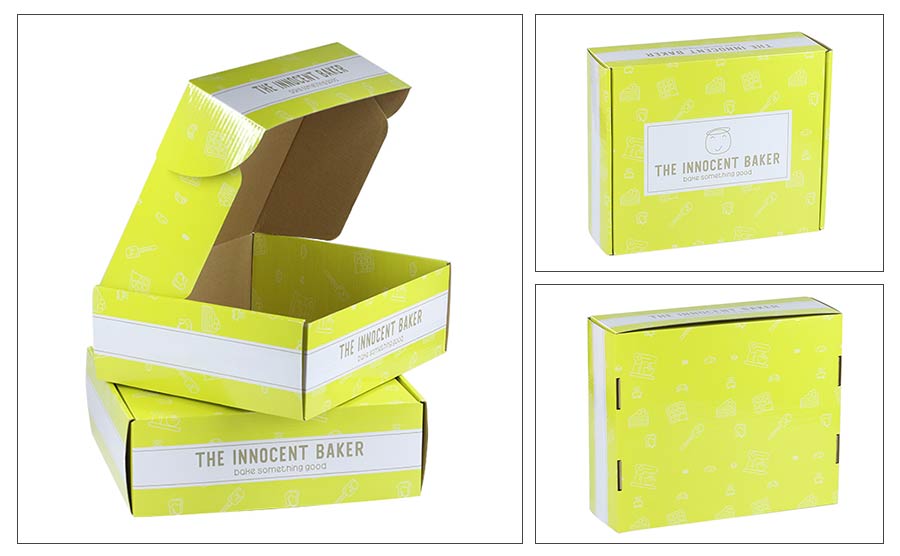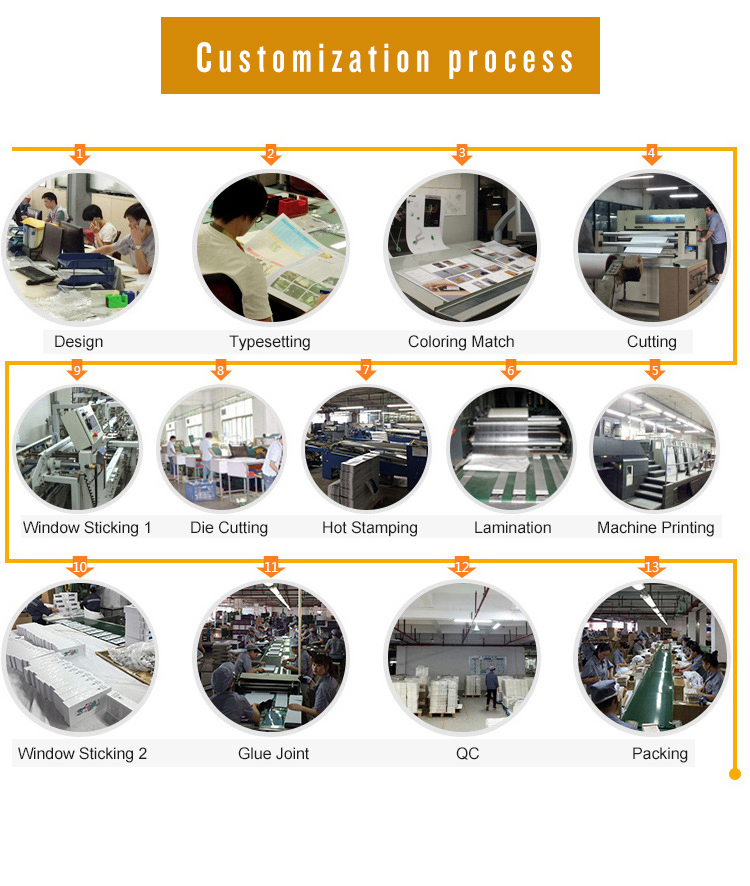 Artwork designed → Film output → Order material → Printing → Lamination → Die-cutting → Glue(By machine or handwork, it depends) → QC check → Packing → Shipment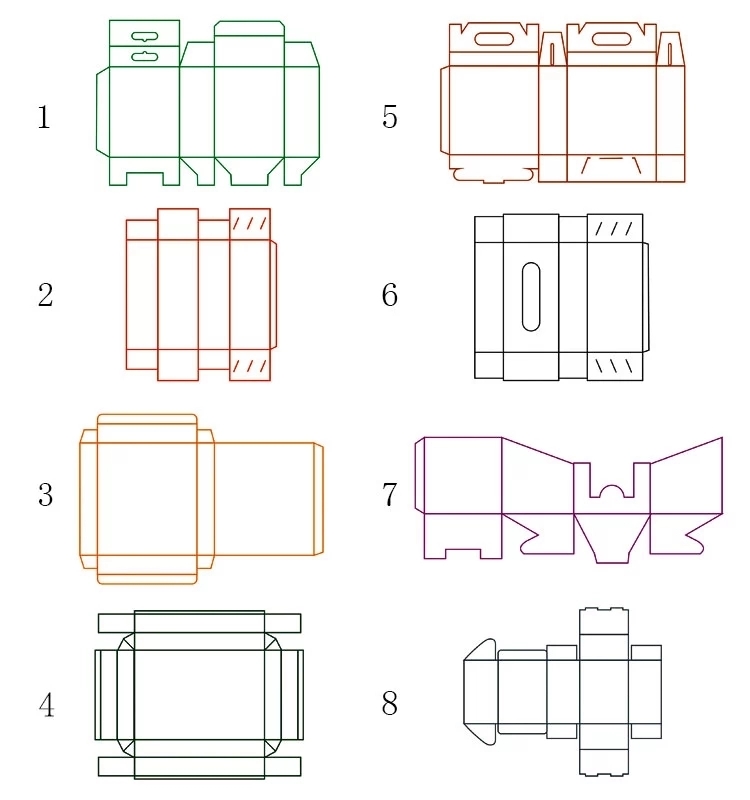 Hana mākou i ka pahu pilikino me kāu mau koi , a inā ʻoe pono hiki iā mākou ke hoʻouna i kahi anakuhi no ʻoe e hoʻolālā.


ʻAe mākou i nā ʻano pae āpau e like me ka glossy / matt lamination, hahi wela, humuhumu, Ka uhi UV, a pēlā aku. ʻO nā kiʻi aʻe i hāʻawi ʻia no kāu ʻaoʻao ʻoluʻolu. No nā koi kikoʻī e ʻoluʻolu e haʻi iā mākou, hiki iā mākou ke hālāwai i kāu mau noi āpau.
Manufacturing Technique
Types of corrugation

Amount of corrugation

/ 30

cm

Height of corrugation

A
34

±2

4.6

~4.8mm

B

50

±2

2.5

~2.7mm

C

40

±2

3.5

~3.7mm

D

92

±2

1.4

~1.6mm

E

94

±2

1.4

~1.6mm

F
96

±2

1.1

~1.2mm

G

125
0.5mm

1.Free Sample
2.12 years' experience, We are the manufacturers
3.Experienced Staff, Professional Service
4.Small Orders Accepted / customized artwork accepted
5.Professional designer, supply free design service
6.High quality, best price, prompt delivery
7.Will have big disount if customer's order reach 10000pcs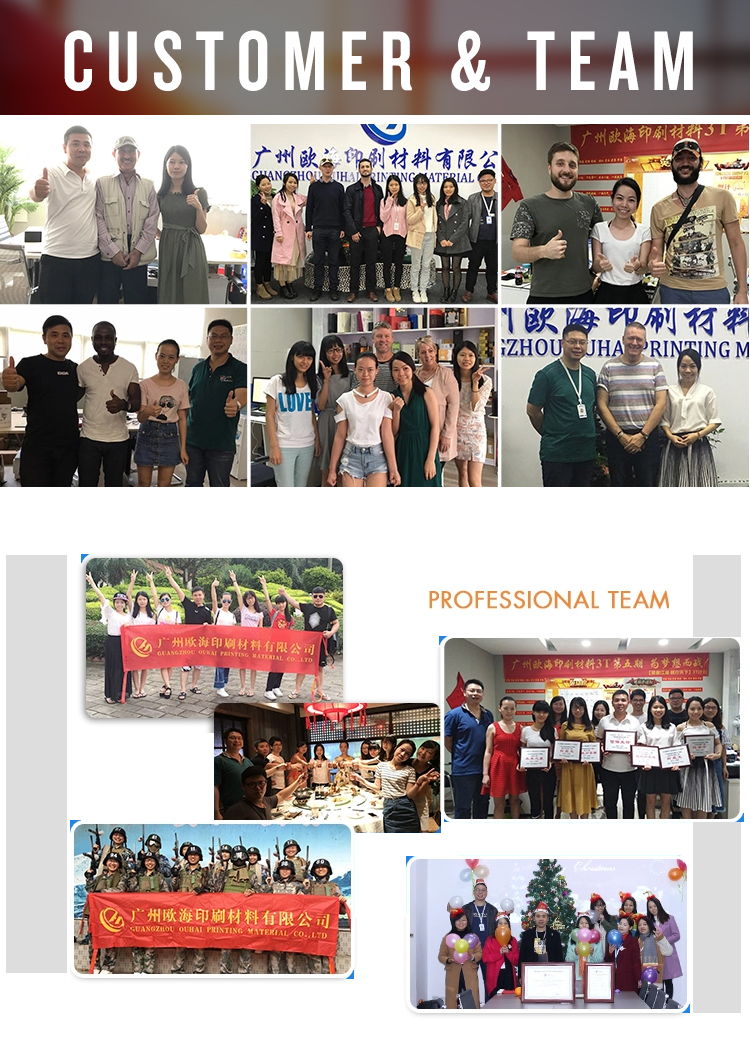 Customers Reviews:
1. Awesome service! Coordination was quick and quality products! ——Karla Gonzales
2. Thank you so much! I love my pouches for my jewelry! They turned out perfect! I will be recommending your company and be ordering again in the future. ——Francine Bogumil
3. The goods are both excellent in quality and reasonable in price.we hope we can have long-term cooperation. ——Ann Rice
4. Good ware - Friendly and patient customer service. Will order again.. ——Ulrike Raasch
5. We are satisfied with your products. ——Sakula Matata
6. We are satisfied with your products. ——Franky Jone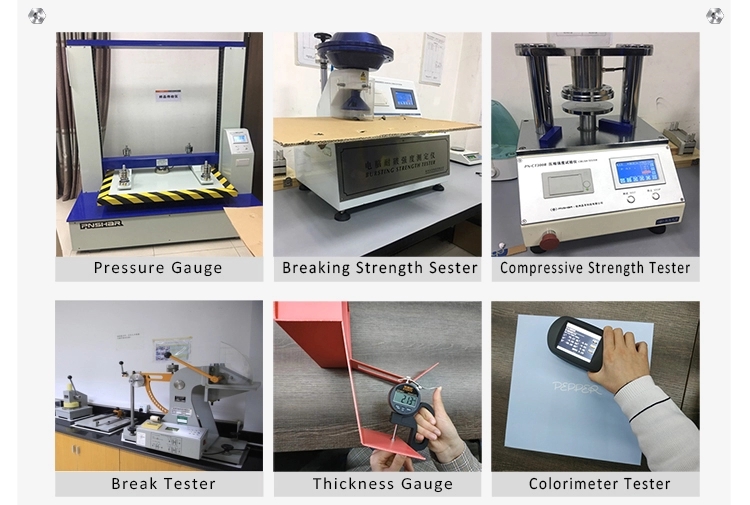 1.Ua kūkulu mākou i ka ʻōnaehana kaohi maikaʻi maikaʻi loa. Ua hala kā mākou hui ka ISO 9001:2008 palapala hōʻoia.
2.Loaʻa iā mākou kahi lab loiloi hoʻopihapiha piha e hōʻoia i ka ʻeke a pahu paha e kiʻi i ka papa meaʻai a hiki i nā koi āpau mai nā mea kūʻai aku.
3.Ua hoʻolilo ʻia kā mākou huahana i mua o 100 nā ʻāina a me nā wahi. E like me ʻAsia waena, ʻAmelika Hema, ʻO wau, ʻO Iapana a pēlā aku.
4. Welina aloha mākou i nā mea kūʻai aku hou a kahiko hoʻi e hele mai e kipa i ka hui pūʻolo ʻo Ouhai!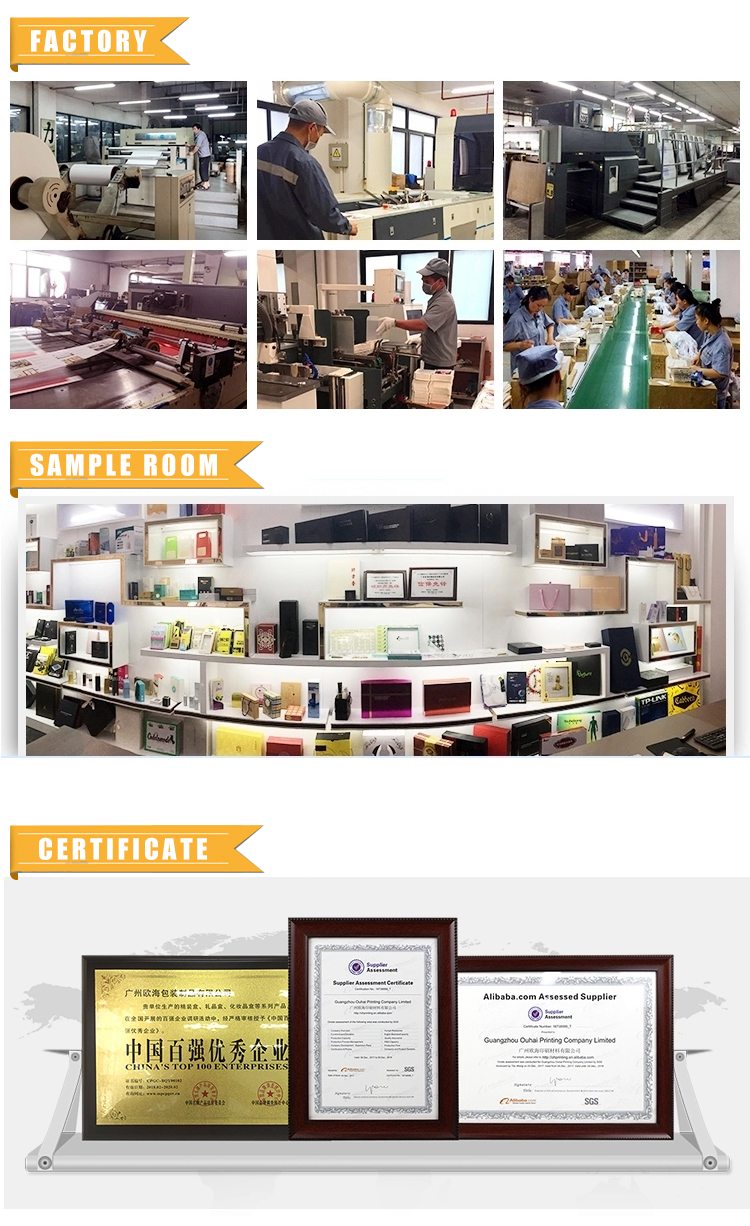 Our factory covers an area of 5600 mika pāhoʻonui lua, equipped with advanced domestic production equipment and first-class technical force, has well-trained 100 workers, management staff of 15 people, 20 technical personnel. We supply at least 3 times QC before shipping.

1. We can satisfied all your requirements, such as giving advice about new products, showing photos to you for the product, and send some samples if customer needs.
2. Welcomed to send your staff for checking your products, and we can provide a car to pick your staffs up from wherever they are.

1. We will keep you in contact in 24 mau hola, and we will also keep in touch for further questions.
2. We will inform you once we get the payment, and we keep the payment as a Credit account untill our customers are satisfied with the product and our service.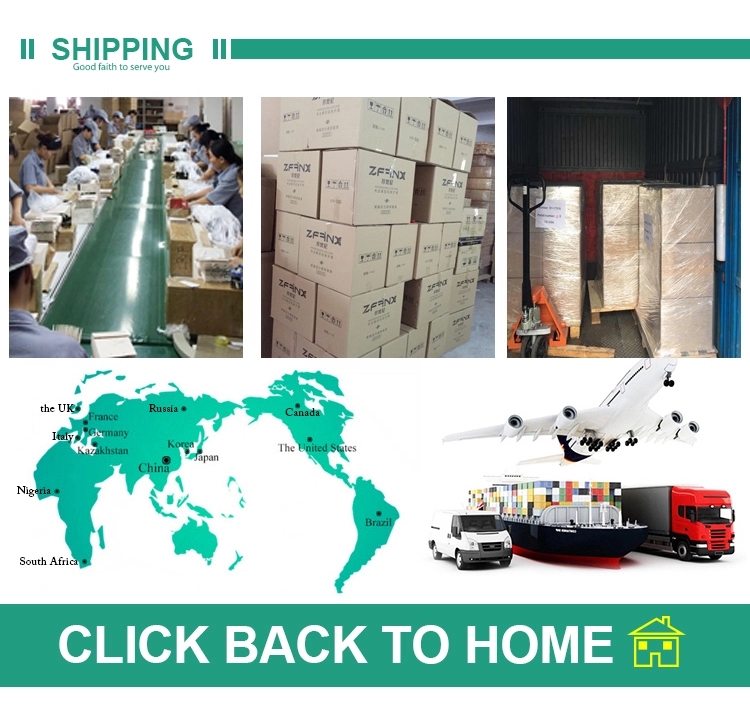 1. Box packed by master carton case
2. Bundled by brown craft paper; with pallets
3. Cardboard Box bundled by brown craft paper; directly into 20GP; 40HQ container
4. Box wrapped by shrink film with pallets
5. Loaded by FCL/ LCL container

1.Q: ʻO ʻoe kahi mea hana a mea ʻoihana kālepa paha ?
A: 100% hale hana + 10 makahiki + 5600 mika pāhoʻonui lua.
2.Q: Hiki iā ʻoe ke ʻae iā OEM a i ʻole ODM?
A: Ae, pono ʻoe e hoʻouna iā mākou i kāu hoʻolālā, e hāʻawi mākou i kā mākou ʻōlelo maikaʻi loa i loko 24 mau hola.
3.Q: Hāʻawi ʻoe i kahi laʻana? No ka manuahi paha ia?
A: Eia kekahi laʻana no ka manuahi, hiki ke hāʻawi koke. I hoʻopilikino 'hāpana pono hāpana kauoha, e pau i loko o 3-7day. Ma kāu ʻaoʻao ka uku kumukūʻai.
4.Q: Hiki iā ʻoe ke hana i ka hoʻolālā no mākou?
A: Ae, Loaʻa iā mākou kahi hui ʻoihana i ka ʻike waiwai i ka hoʻolālā ʻana i nā huahana pepa.
5.Q: He aha ke ʻano o ka faila faila hana e hāʻawi ai wau iā ʻoe no ka paʻi ʻana?
A: PDF,AI,CDR,PSD,Adobe,Kaha IDraw, a pēlā aku.
6.Q: Pehea e hiki ai iā ʻoe ke hōʻoia i ka nānā maikaʻi?
A: Ma ke kaʻina kauoha,loaʻa iā mākou kahi nānā maʻamau ma mua o ka hoʻouna ʻana a e hāʻawi iā ʻoe i nā kiʻi.
E hoʻouna i kāu leka iā mākou: