New arrival custom matt pink paper packaging corrugated box for mailing
ʻIke kikoʻī
Manaʻo manaʻo i kēia manawa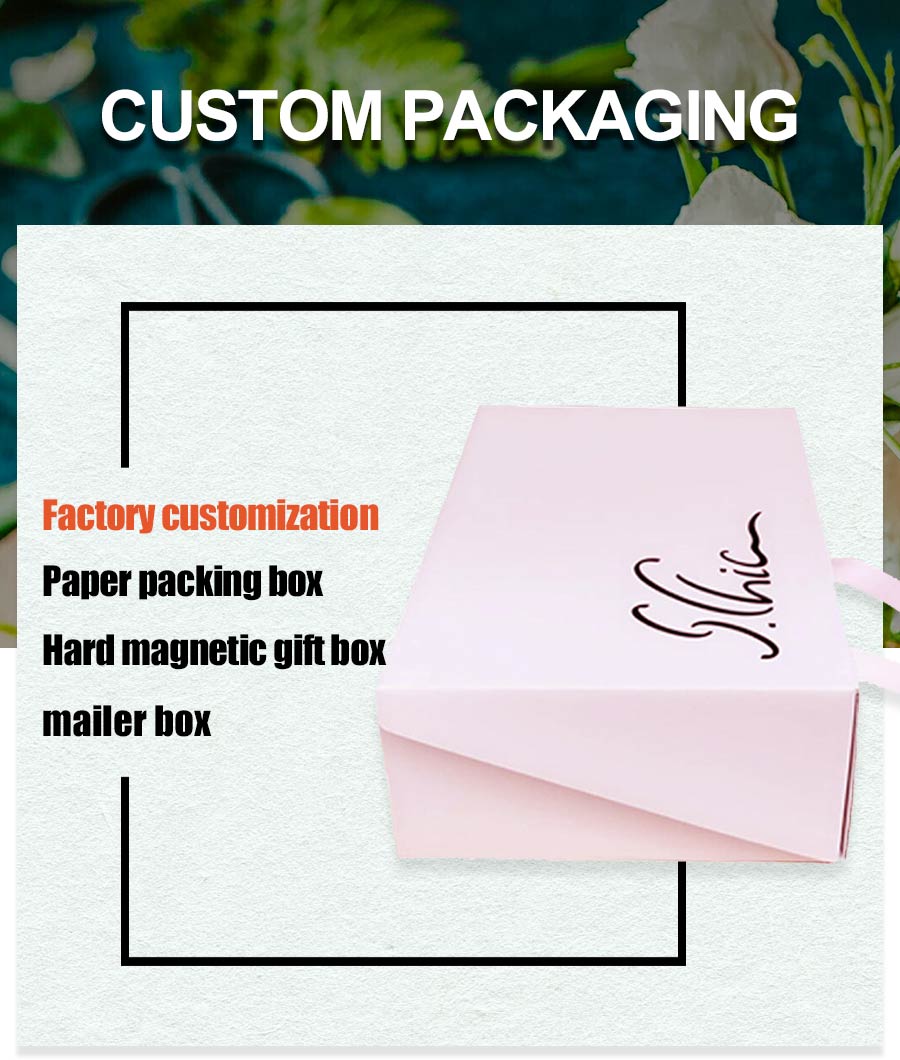 Mailing box, also name cardboard postal boxes,shipping box, aircraft box or delivery box which widely use in packaging for garment, gift, 3c electronic ect. with strong and sturdy. Most of the mailing box are come with E flute corrugated paper coated with 250-300 gsm art paper and there are two colors of E flute corrugated paper- white background & brown. It's usually in CMYK printing, outside or inside as you want. The surface finished is in matte/glossy lamination. We can gold/silver hot stamping, spot UV, embossing logo etc in your requirements. About the size of boxes, as we accept customize products. We will give you professional suggestion when we know the products you are going to pack in the box. The corrugated paper box can be used in gift, clothing, shopping, cosmetics, pizza packaging etc. Not only the price is competitive and favorable, but also they are Eco-friendly.
Mailing box, good for the express transportation with light, strong protection function for the product. Since it's a kind of foldable boxes, so save storage space, save products' package cost with environmentally friendly raw material.
Item

New arrival custom matt pink paper packaging corrugated box for mailing

Nui

According to customers' specific requirements

.

such as

:

L* W

*

H in CM or inches

.

Paper Type

B-Flute

,

E-Flute

,

F-Flute

,

kraft paper

Paper Thickness

Flute

: 1-3

mm is workable

Cover Paper

:

normal 100gsm-300gsm is workable

Product Type

Pahu i hoʻopili ʻia

Product Usage

Pahu Makana,

Wine Box

,

Chocolate Box

,

Pen Box

,

Food Box

,

Tea Box

,

Cosmetic Box

,

Candy Box

, a pēlā aku.

Printing Color

4

C

(CMYK) &

Spot color

(

pantone color

,

PMS#

)

Surface Finish

Glossy/Matte Lamination

,

UV

, Hahi wela,

Embossed/Debossed

Accessories

Magnet

,

ribbon

, EVA,

plastic tray

,

sponge

,

flowers

,

PVC/PET/PP window

, a pēlā aku.

Other Printed Items

Pepa Pepa, Pahu Pepa, Pahu i hoʻopili ʻia,

Children Book

,

Sticker

MOQ
1000

Pcs

Sample Time

3-5

Days

Mass Production Time

15-30

Days

Uku

TT

,

L/C

,

MoneyGram

,

Western Union

Other

We provide one stop service

,

design

,

production and packaging




Top quality

,

competitive price and good service




OEM service offered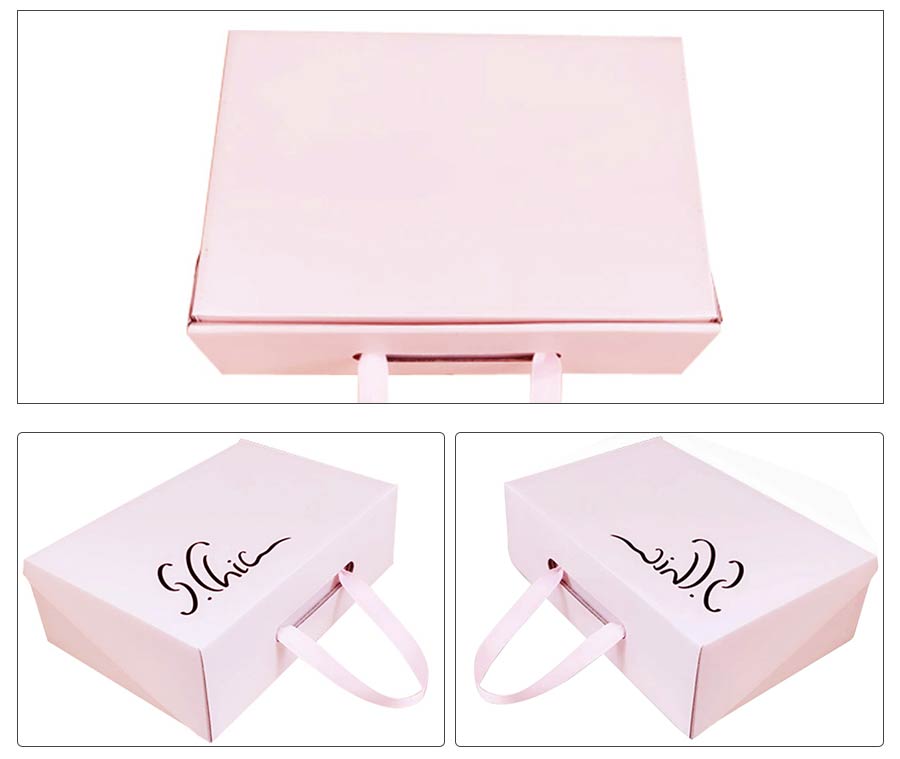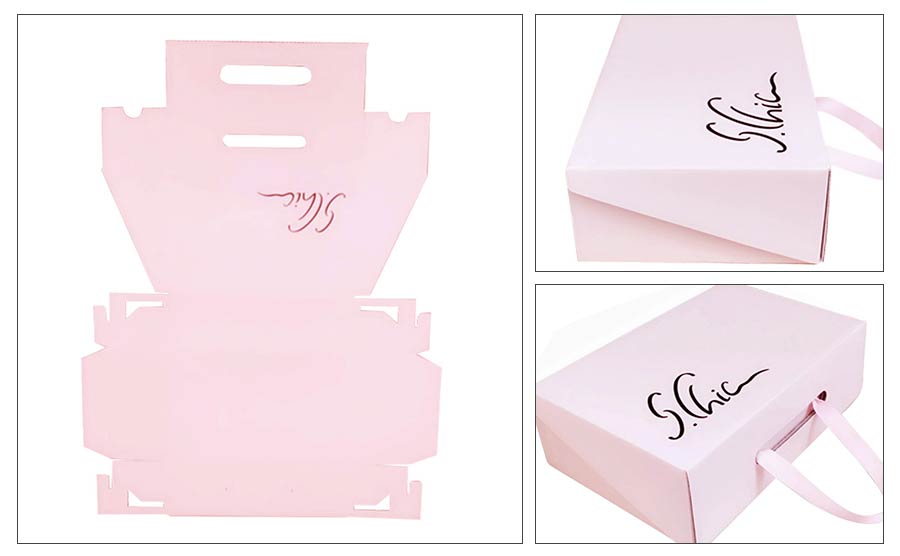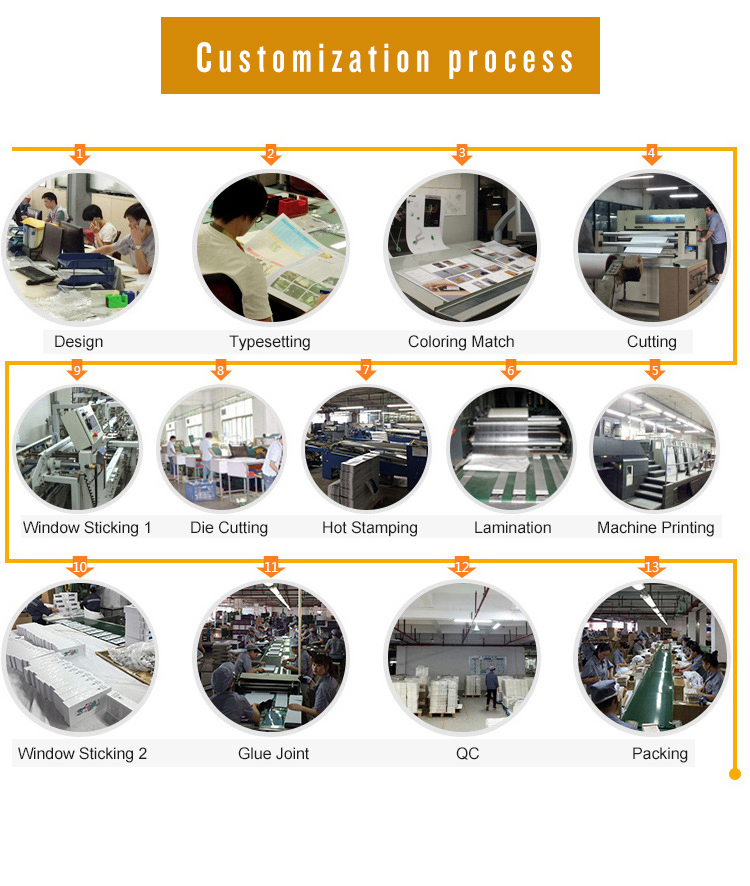 Artwork designed → Film output → Order material → Printing → Lamination → Die-cutting → Glue(By machine or handwork, it depends) → QC check → Packing → Shipment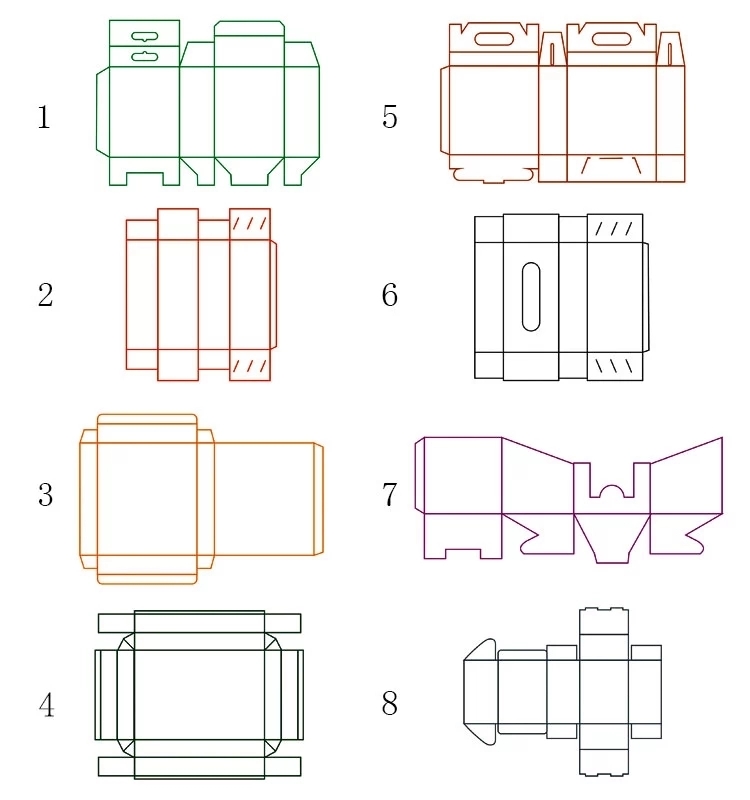 Hana mākou i ka pahu pilikino me kāu mau koi , a inā ʻoe pono hiki iā mākou ke hoʻouna i kahi anakuhi no ʻoe e hoʻolālā.


ʻAe mākou i nā ʻano pae āpau e like me ka glossy / matt lamination, hahi wela, humuhumu, Ka uhi UV, a pēlā aku. ʻO nā kiʻi aʻe i hāʻawi ʻia no kāu ʻaoʻao ʻoluʻolu. No nā koi kikoʻī e ʻoluʻolu e haʻi iā mākou, hiki iā mākou ke hālāwai i kāu mau noi āpau.

1) E hoʻolako i nā Kālā Hoʻolālā ʻAoʻao Pahu
Loaʻa iā mākou kā mākou mea hoʻolālā ponoʻī e hoʻolako i nā hāʻina puʻupuʻu no nā mea kūʻai aku. E haʻi iā mākou i kāu mea e pono ai, a hiki iā mākou ke hāʻawi iā ʻoe i nā noi a me nā ʻōlelo aʻo kūpono.
2) E hana i nā laʻana no ka hōʻike ʻana a nā mea kūʻai aku a me ka ʻae ma mua o ka hana
No nā mea kūʻai aku hou, e uku mākou i ke kumukūʻai kumu waiwai no ka laʻana. Akā no ka mea kūʻai aku maʻamau,
e noa ʻole ka laʻana.
Hoʻohiki mākou no kēlā me kēia laʻana, alakaʻi manawa e kāohi ʻia i 7 nā lā hana.
3) Iecaianoaaiiuo
Ma mua o ka lawe ʻana, e nānā kā mākou QC i nā kikoʻī āpau me ka maikaʻi, nui a
hāʻawe no ka hōʻoia ʻana i nā waiwai i nā mea kūʻai mai e lilo i nā kūlana kūpono.
4) Lawe lawe
Ke hana nei mākou me kekahi mea hoʻouna, nāna e hāʻawi iā mākou i nā kumukūʻai makemake
no ka mea aku i 5 makahiki. Me kēia pono, ʻoiaʻiʻo hiki iā mākou ke mālama i kāu moʻohelu kālā.
1. Our factory was founded in 2004. We are a manufacturer with 15-years printing experience and one of the outstanding printing enterprises in China.
2. "Quality Products, Excellent Services, Competitive Price and Prompt Delivery" is our management principle.
3. OEM Accepted : We can produce any of your design.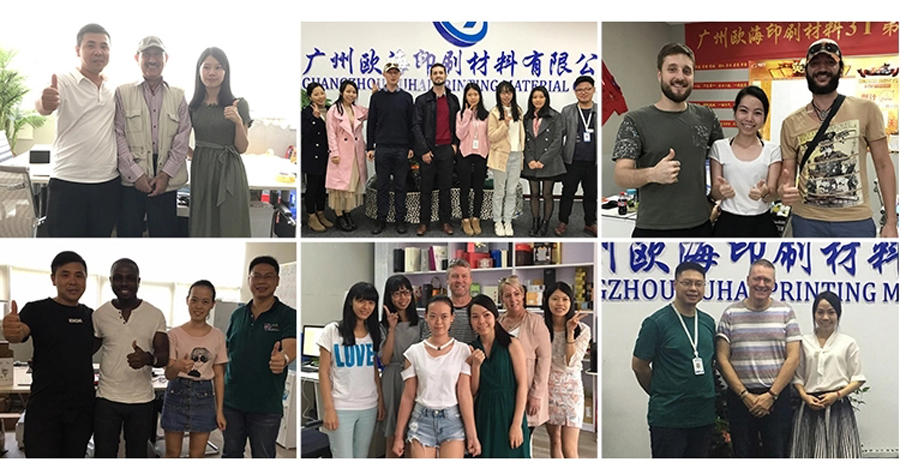 1. Awesome service! Coordination was quick and quality products! ——Karla Gonzales
2. Thank you so much! I love my pouches for my jewelry! They turned out perfect! I will be recommending your company and be ordering again in the future. ——Francine Bogumil
3. The goods are both excellent in quality and reasonable in price.we hope we can have long-term cooperation. ——Ann Rice
4. Good ware - Friendly and patient customer service. Will order again.. ——Ulrike Raasch
5. We are satisfied with your products. ——Sakula Matata
6. We are satisfied with your products. ——Franky Jone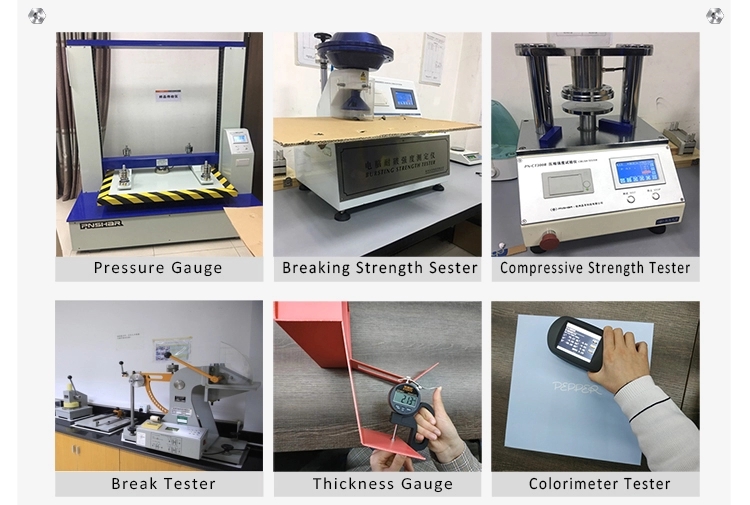 1.Ua kūkulu mākou i ka ʻōnaehana kaohi maikaʻi maikaʻi loa. Ua hala kā mākou hui ka ISO 9001:2008 palapala hōʻoia.
2.Loaʻa iā mākou kahi lab loiloi hoʻopihapiha piha e hōʻoia i ka ʻeke a pahu paha e kiʻi i ka papa meaʻai a hiki i nā koi āpau mai nā mea kūʻai aku.
3.Ua hoʻolilo ʻia kā mākou huahana i mua o 100 nā ʻāina a me nā wahi. E like me ʻAsia waena, ʻAmelika Hema, ʻO wau, ʻO Iapana a pēlā aku.
4. Welina aloha mākou i nā mea kūʻai aku hou a kahiko hoʻi e hele mai e kipa i ka hui pūʻolo ʻo Ouhai!

| | |
| --- | --- |
| Nā mīkini | Ma mua o 38 mīkini, lawe nui ʻia mai Kelemania. ʻO Iapana a me US. |
| Wide Products | ka paʻi ʻana ma nā mea āpau, nā ʻano hōʻikeʻike āpau, no kāu hoʻolaha i loko / i waho, hoʻolauna a me nā huahana ʻōpala hōʻike |
| Lawe lawe | ʻO nā hale hana unahi nui a me nā limahana hilinaʻi, e like me kāu mea hana uila ma Kina me ka hiki ke kiʻekiʻe i kēlā me kēia lā. |
| Pololei kala | ʻO nā mea hana ʻoihana waihoʻoluʻu ʻoi loa a me ka mīkini Auto mai Kelemania |
| Lab verification | hōʻike hoʻokolohua e hōʻoia i nā mea no ka hilinaʻi o ka huahana |
| ʻO kā mākou hoʻohiki | ʻO nā pilikia āu i hui ai me ka huahana,hiki iā ʻoe ke hoʻouna manuahi. e hāʻawi koke mākou i kāu pane |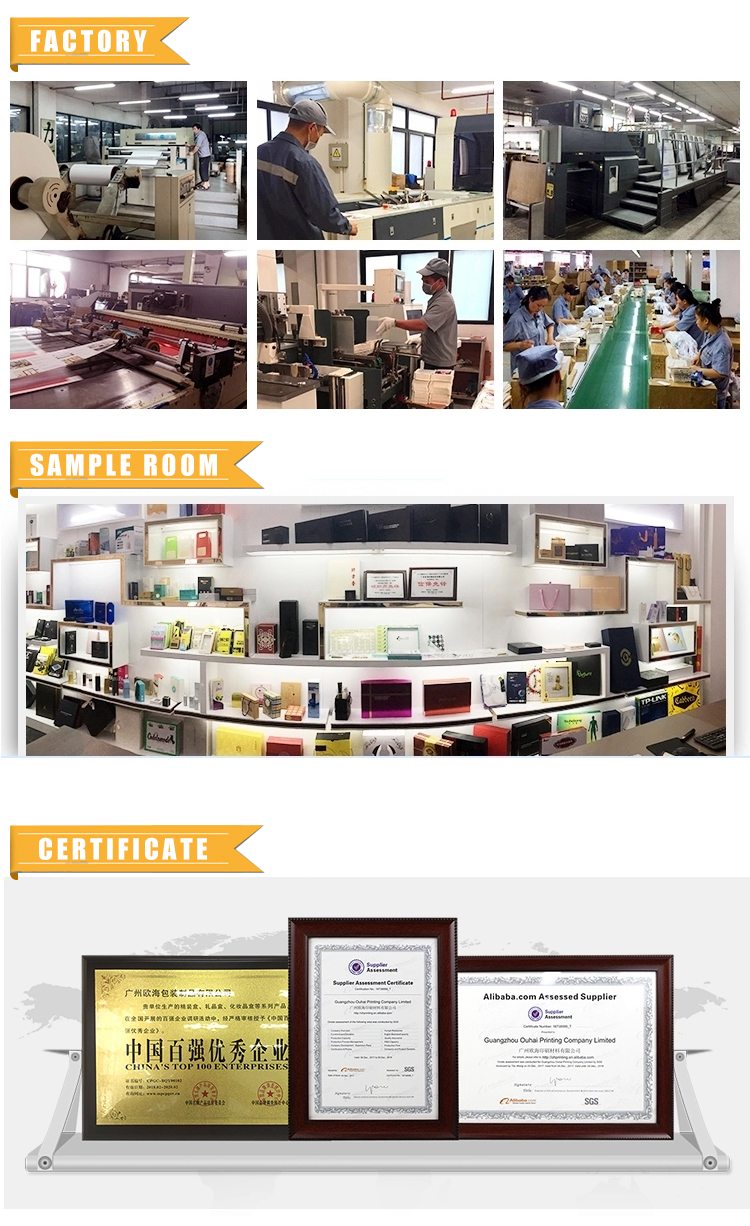 1. We can satisfied all your requirements, such as giving advice about new products, showing photos to you for the product, and send some samples if customer needs.
2. Welcomed to send your staff for checking your products, and we can provide a car to pick your staffs up from wherever they are.
*Excellent design as customer requirement
*Profession technology team to solve all skillful problems
*Careful quality checking before shipping
*OEM Manufacturer, Paʻi paʻi offset
*Own the factory building and machines to make price competitive

1. We will keep you in contact in 24 mau hola, and we will also keep in touch for further questions.
2. We will inform you once we get the payment, and we keep the payment as a Credit account untill our customers are satisfied with the product and our service.

Pūʻolo
1

pcs/opp

, 20

pcs/ctn or base on ur requirement

FOB PORT

Guangzhou or Shenzhen

Shipping Method and Time

By express

3-5

days delivery

By air

5-7

days delivery

Ma ke kai 20-30

days delivery

OEM/ODM

Welcome

Uku

TT

,

L/C

, Paypal,

Western Union

,

Credit Card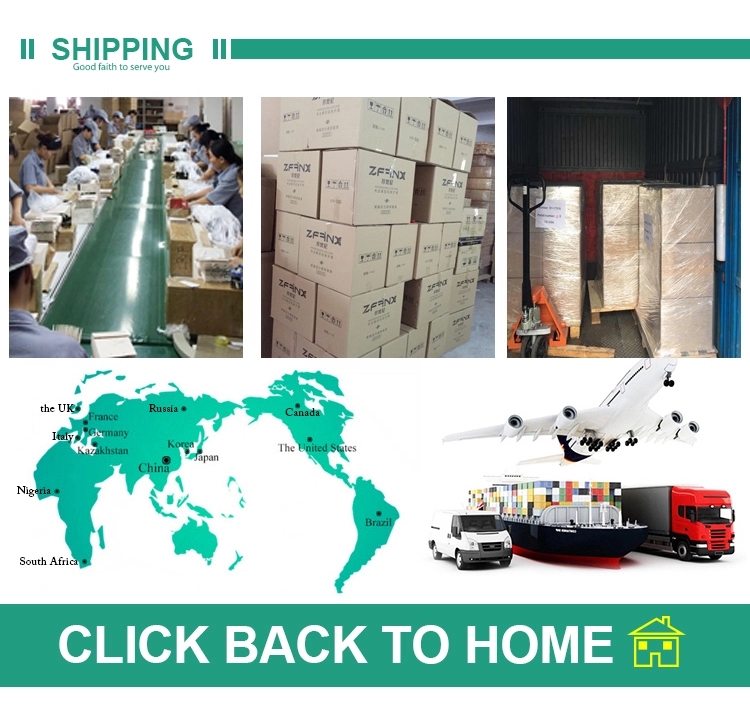 Q1: Are you factory or trade company?
We are Manufacture 15 Year's specialized in Printing and Packaging products.
Q2: What's your Product Range?
1. Pepa Pepa
2. Pahu Pepa
3. Pahu i hoʻopili ʻia
4. Pahu Makana
5. Other Paper Products
Q3: He aha ka ʻikepili e haʻi aku ai wau iā ʻoe inā makemake wau e kiʻi i kahi ʻōlelo?
1. The SIZE of the products (Width x Gusset x Height)
2. The PAPER MATERIAL and SURFACE Finish.
3. The printing COLOR.
4. The QUATITY.
5. The PAYMENT TERM.
Inā hiki, please also provide with pictures or design sketch for checking. Samples will be best for clarifying. If not, we will recommend relevant products with details for reference.
Q4: When we create the artwork, what kind of format is available for printing?
The popular ones: PDF, CDR, AI, PSD.
Q5: Ehia mau lā e pau ai nā laʻana? And how about the mass production?
-ʻO ka maʻamau, 5-7 nā lā no ka hana ʻana i nā laʻana.
-The lead time of mass production will depend on quantity, mea hana hana, a pēlā aku. FYI, One Month can made 100000 pcs shopping bags.
Q6: Loaʻa iā ʻoe nā huahana waihona e kūʻai aku?
No. We work on OEM orders. That means, size, material, quantity, design, packaging solution, etc will depend on your requests. Obviously, your logo can be printed on the products.
Q7: Do you inspect the finished products?
Ae. Each step of production and finished products will be carried out inspection by QC department before shipping.
E hoʻouna i kāu leka iā mākou: