New arrival custom matt pink paper packaging corrugated box for mailing
Detalle do produto
Comentarios agora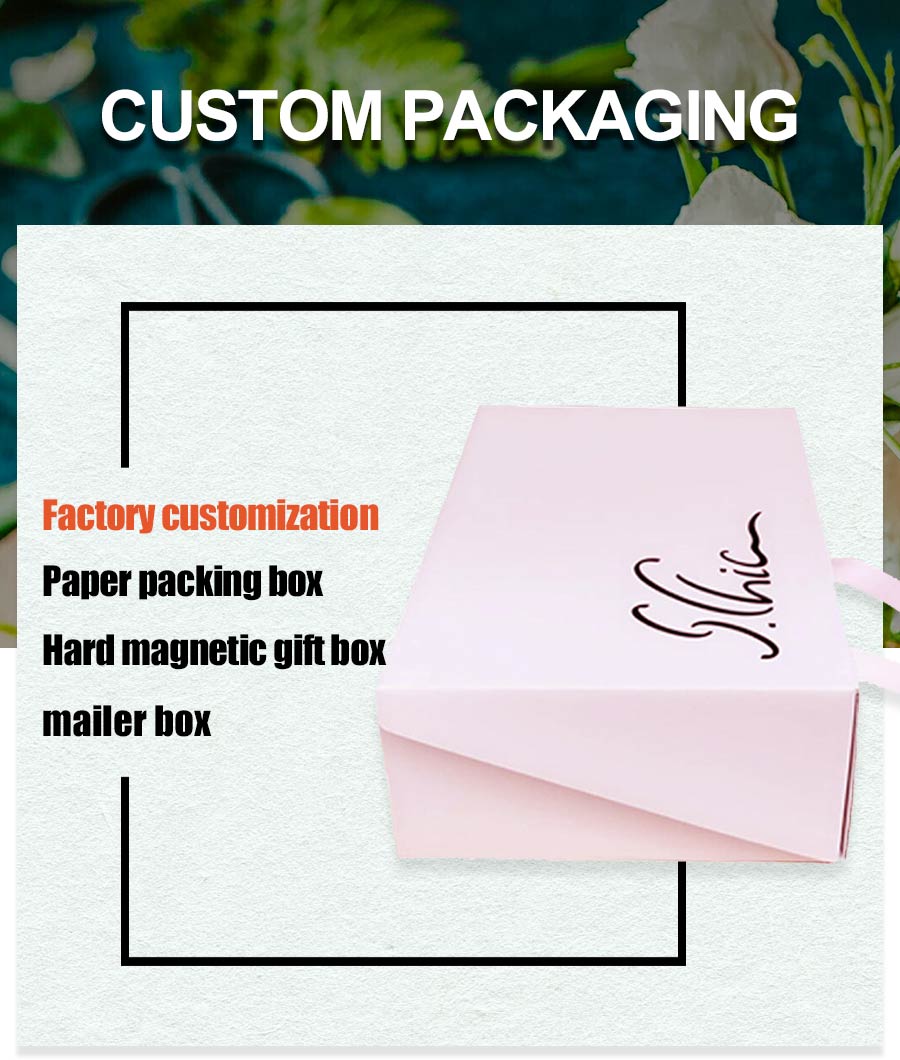 Mailing box, also name cardboard postal boxes,shipping box, aircraft box or delivery box which widely use in packaging for garment, gift, 3c electronic ect. with strong and sturdy. Most of the mailing box are come with E flute corrugated paper coated with 250-300 gsm art paper and there are two colors of E flute corrugated paper- white background & brown. It's usually in CMYK printing, outside or inside as you want. The surface finished is in matte/glossy lamination. We can gold/silver hot stamping, spot UV, embossing logo etc in your requirements. About the size of boxes, as we accept customize products. We will give you professional suggestion when we know the products you are going to pack in the box. The corrugated paper box can be used in gift, clothing, shopping, cosmetics, pizza packaging etc. Not only the price is competitive and favorable, but also they are Eco-friendly.
Mailing box, good for the express transportation with light, strong protection function for the product. Since it's a kind of foldable boxes, so save storage space, save products' package cost with environmentally friendly raw material.
Item

New arrival custom matt pink paper packaging corrugated box for mailing

Tamaño

According to customers' specific requirements

.

such as

:

L* W

*

H in CM or inches

.

Paper Type

B-Flute

,

E-Flute

,

F-Flute

,

kraft paper

Paper Thickness

Flute

: 1-3

mm is workable

Cover Paper

:

normal 100gsm-300gsm is workable

Product Type

Caixa ondulada

Product Usage

Caixa de agasallo,

Wine Box

,

Chocolate Box

,

Pen Box

,

Food Box

,

Tea Box

,

Cosmetic Box

,

Candy Box

, etc..

Printing Color

4

C

(

CMYK

) &

Spot color

(

pantone color

,

PMS#

)

Surface Finish

Glossy/Matte Lamination

, UV,

Hot Stamping

,

Embossed/Debossed

Accessories

Imán,

ribbon

,

EVA

,

plastic tray

,

sponge

,

flowers

,

PVC/PET/PP window

, etc..

Other Printed Items

Bolsa de papel, Caixa de papel, Caixa ondulada,

Children Book

,

Sticker

MOQ

1000

Pcs

Sample Time

3-5 Días

Mass Production Time

15-30 Días
Pagamento

TT

, L / C,

MoneyGram

, Western Union

Other

We provide one stop service

, deseño,

production and packaging




Top quality

,

competitive price and good service




OEM service offered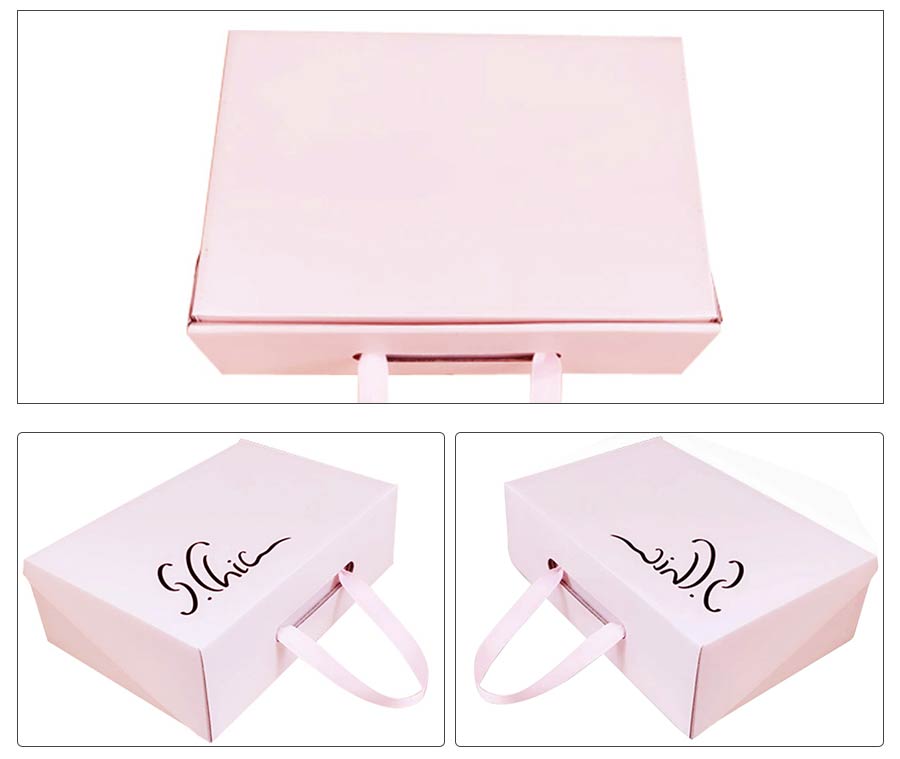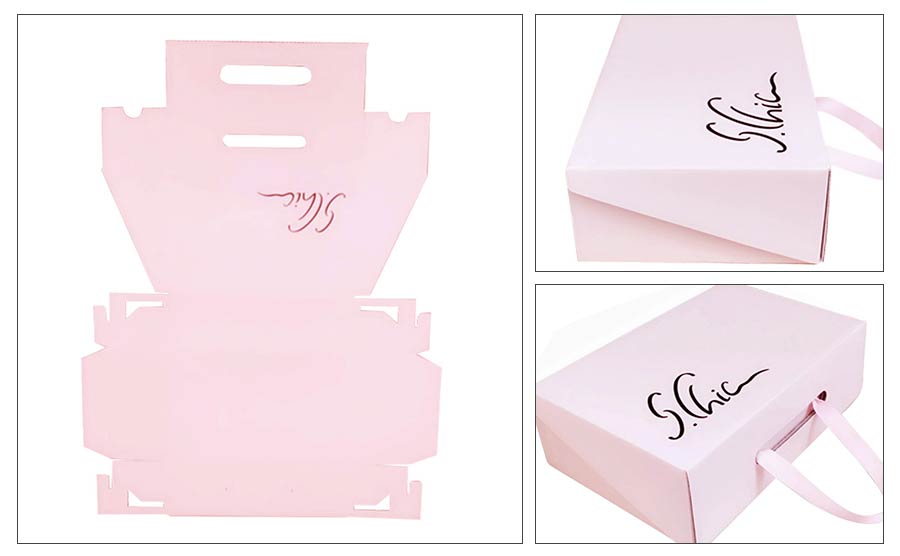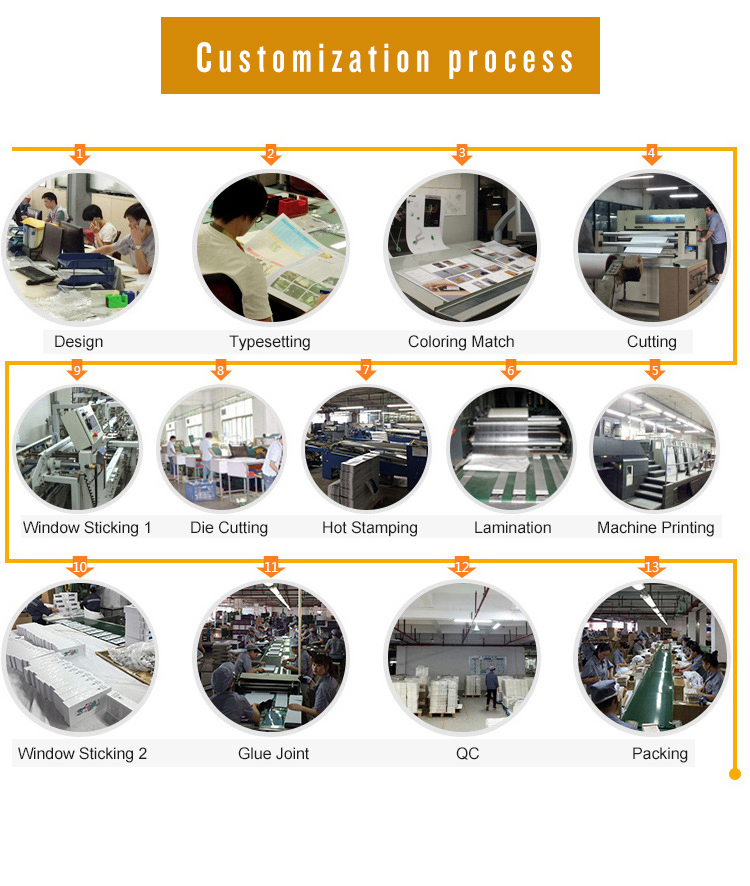 Obra deseñada → Saída de película → Pedido de material → Impresión → Laminación → Cortado → Pegamento(Por máquina ou traballo manual, depende) → Comprobación QC → Empaquetado → Envío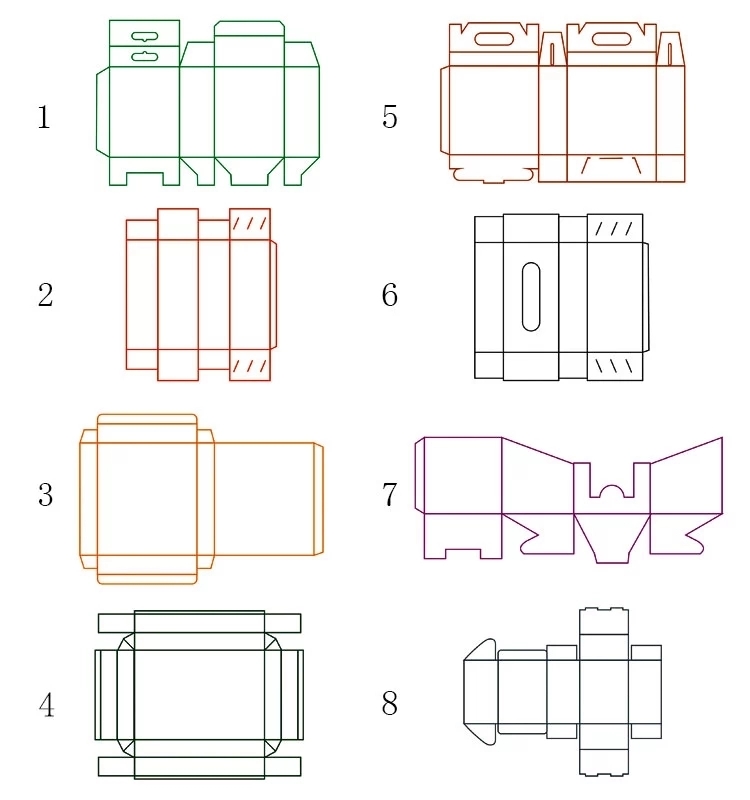 Facemos caixa personalizada coas súas necesidades , tamén se o necesitamos, podemos enviarlle o modelo para que faga o deseño.


Aceptamos todo tipo de acabados superficiais como laminación brillante / mate, estampación en quente, relevo, Revestimento UV, etc.. As seguintes imaxes proporcionadas son para a súa amable referencia. Para calquera requirimento específico, avísanos, podemos atender todas as súas peticións.

1) To Provide Professional Packaging Design Proposals
We have our own designers to provide packaging solutions for customers. Tell us what you need, and we can offer you proposals and practical advice.
2) To Make Samples for Customers' Testing and Approval Before Production
For new customers, we will charge the basic material cost for sampling. But for regular customer,
sampling will be free of charge.
We promise that for each sampling, lead time will be controlled in 7 días laborables.
3) Production
Before delivery, our QC will check all details including quality, quantity and
packing for ensuring the goods customers receive will be in perfect conditions.
4) Delivery
We have been working with some forwarders, who offer us preferential prices
for more than 5 anos. With this advantage, surely we can save your budget.
1. A nosa fábrica foi fundada en 2004. Somos un fabricante con experiencia de impresión de 15 anos e unha das empresas de impresión máis importantes de China.
2. "Produtos de calidade, Servizos excelentes, Prezo competitivo e entrega rápida" é o noso principio de xestión.
3. OEM aceptado : Podemos producir calquera dos teus deseños.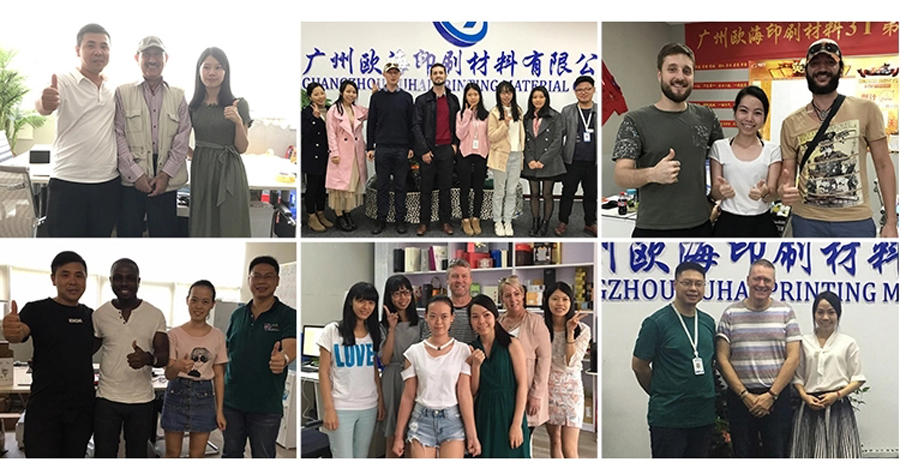 1. Awesome service! Coordination was quick and quality products! ——Karla Gonzales
2. Thank you so much! I love my pouches for my jewelry! They turned out perfect! I will be recommending your company and be ordering again in the future. ——Francine Bogumil
3. The goods are both excellent in quality and reasonable in price.we hope we can have long-term cooperation. ——Ann Rice
4. Good ware - Friendly and patient customer service. Will order again.. ——Ulrike Raasch
5. We are satisfied with your products. ——Sakula Matata
6. We are satisfied with your products. ——Franky Jone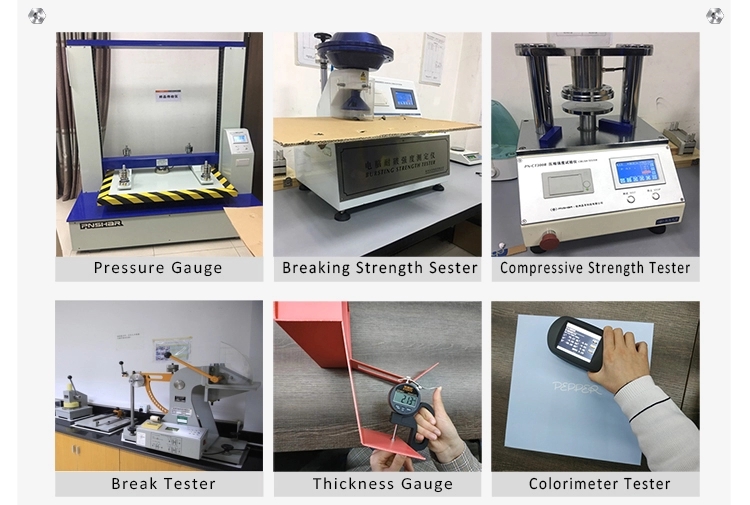 1.Construímos o sistema de control de calidade perfecto. A nosa empresa aprobou o ISO 9001:2008 certificado.
2.Temos un laboratorio de análise moderno e totalmente equipado para garantir que a bolsa ou caixa alcance a calidade alimentaria e chegue a todos os requisitos dos clientes.
3.O noso produto foi exportado a máis de 100 países e zonas. Como Asia media, Sudamérica, Eu, Xapón, etc..
4. Saudamos cordialmente a todos os novos e antigos clientes que visitan a empresa de envasado Ouhai!

Machines

More than

38

machines

,

mainly imported from Germany

.

Japan and US

.

Wide Products

printing on all material

,

all kind of displays

,

for your indoor/outdoor advertising

,

promotion and exhibition packaging products

Delivery

Large scale factory and reliable workers

,

as your virtual manufacturer in China with high effective capacity every day

.

Color correct

The most professional color checking tools and Auto machine from Germany

Lab verification

lab test to verify the material for product's reliability

Our promise

Any problem you met with the product

,

you can delivery back free

.

we will give your reply immediately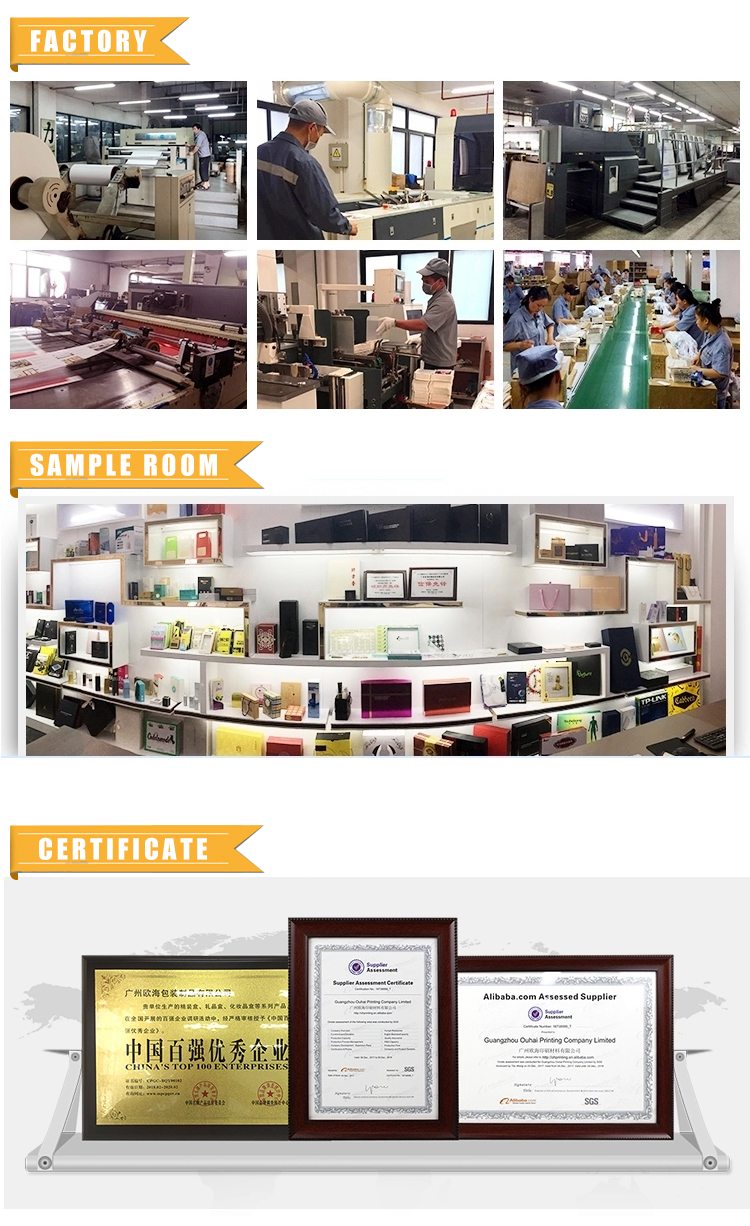 1. Podemos satisfacer todas as súas necesidades, como dar consellos sobre novos produtos, mostrándolle fotos do produto, e envíe algunhas mostras se o cliente precisa.
2. Benvido a enviar o seu persoal para comprobar os seus produtos, e podemos fornecer un coche para recoller os seus empregados de onde estean.
*Excelente deseño como requirimento do cliente
*Profesional equipo de tecnoloxía para resolver todos os problemas hábiles
*Coidadoso control de calidade antes do envío
*Fabricante OEM, Impresión Offset
*Posúe o edificio e as máquinas da fábrica para facer o prezo competitivo

1. Manterémoslle en contacto en 24 horas, e tamén manteremos o contacto para máis preguntas.
2. Informarémoslle unha vez que recibamos o pago, e mantemos o pago como unha conta de crédito ata que os nosos clientes estean satisfeitos co produto e o noso servizo.

Envases
1

pcs/opp

, 20

pcs/ctn or base on ur requirement

FOB PORT

Guangzhou or Shenzhen

Shipping Method and Time

By express

3-5

days delivery

By air

5-7

days delivery

Polo mar 20-30

days delivery

OEM/ODM

Welcome

Pagamento

TT

, L / C, Paypal, Western Union, Tarxeta de crédito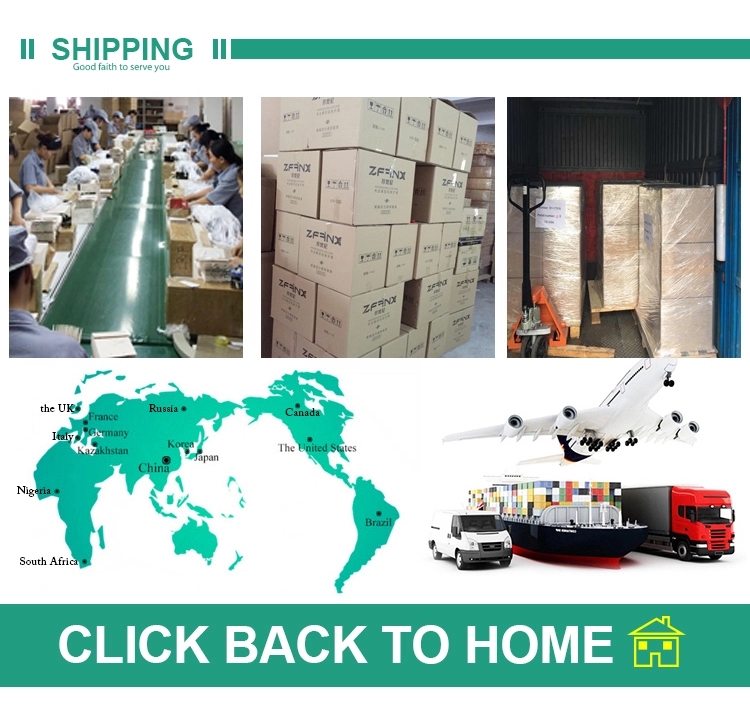 Q1: Are you factory or trade company?
We are Manufacture 15 Year's specialized in Printing and Packaging products.
Q2: What's your Product Range?
1. Bolsa de papel
2. Caixa de papel
3. Caixa ondulada
4. Caixa de agasallo
5. Other Paper Products
Q3: Que información debo avisar se quero obter unha cotización?
1. The SIZE of the products (Width x Gusset x Height)
2. The PAPER MATERIAL and SURFACE Finish.
3. The printing COLOR.
4. The QUATITY.
5. The PAYMENT TERM.
Se é posible, please also provide with pictures or design sketch for checking. Samples will be best for clarifying. If not, we will recommend relevant products with details for reference.
Q4: When we create the artwork, what kind of format is available for printing?
The popular ones: PDF, CDR, AI, PSD.
Q5: Cantos días rematarán as mostras? And how about the mass production?
-Xeralmente, 5-7 días para a toma de mostras.
-The lead time of mass production will depend on quantity, arte de produción, etc.. FYI, One Month can made 100000 pcs shopping bags.
Q6: Ten produtos de venda para vender?
No. We work on OEM orders. That means, size, material, quantity, deseño, packaging solution, etc will depend on your requests. Obviously, your logo can be printed on the products.
Q7: Do you inspect the finished products?
Si. Each step of production and finished products will be carried out inspection by QC department before shipping.