China Wholesale High Quality Custom Printed Corrugated Cardboard Packaging Carton Mailer Recycled Paper Box
Produktdetaljer
Feedback nu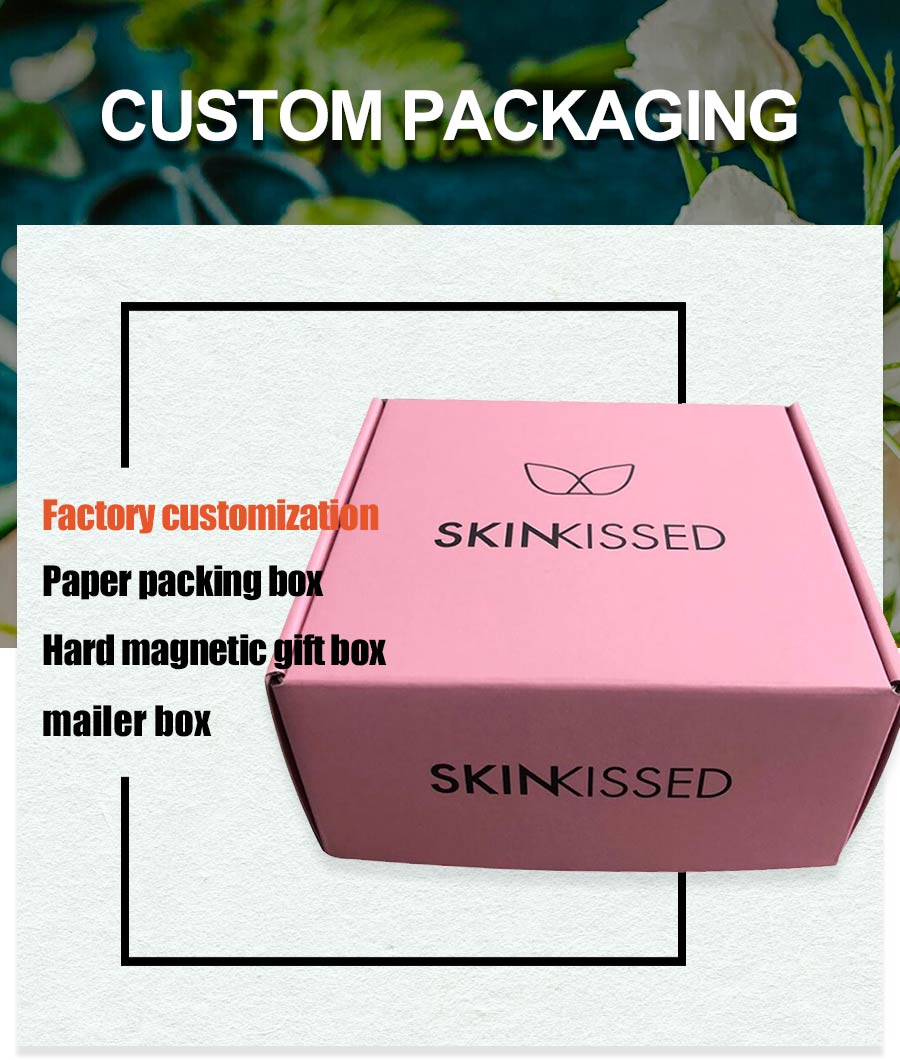 Postkasser er lavet af bølgepap og bruges i vid udstrækning til transport og emballering. Hvordan man undgår slid på varer under levering er et problem, der skal overvejes. Det har egenskaberne ved god dæmpningsevne, letvægt, firma, lave omkostninger ved emballering, and can pack a variety of items. Mailer box is the preferred box for packaging and delivery.
Tingens navn

China Wholesale High Quality Custom Printed Corrugated Cardboard Packaging Carton Mailer Recycled Paper Box

Størrelse

Customized As Your Request

Materiale
Kunstpapir : 250gsm / 300gsm / 350gsm
Bestrøget papir : 128g / 157g / 200g / 300g / 350g / 400g
Håndværk papir : 100g / 120g / 150g / 200g / 250g / 300g
Bølgepapir : F fløjte / Og fløjte / B fløjte / EE fløjte / AB-oversvømmelse /

W flute..

.
Tilbehør
Magnet /

Button/Ribbon

/

Hinge

/

Knitting Cloth Flocking

.
Trykning

Based on CMYK/Pantone Color

Overfladebehandling
Blank / Matt laminering,

Gold/Silver Hot Stamping

, Prægning, UV-belægning,

Foil Stamping

,

Hologram Effect

, etc.
Form

Rectangular

/

Round

/

Square

/

Sliding out

/

Hat box

/

special shaped

/ Tilpasset.

Usage

Shoe box

,

Clothing box

,

and other luxury gift packaging

QC
1.

Raw material


2.

Production process


3. 100%

QC before shipment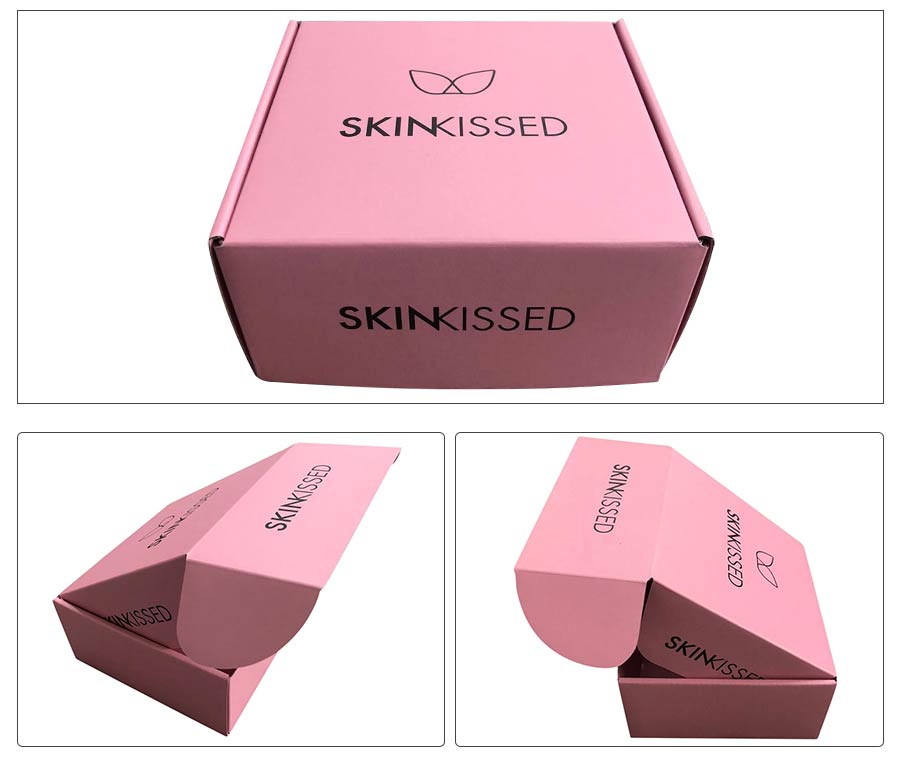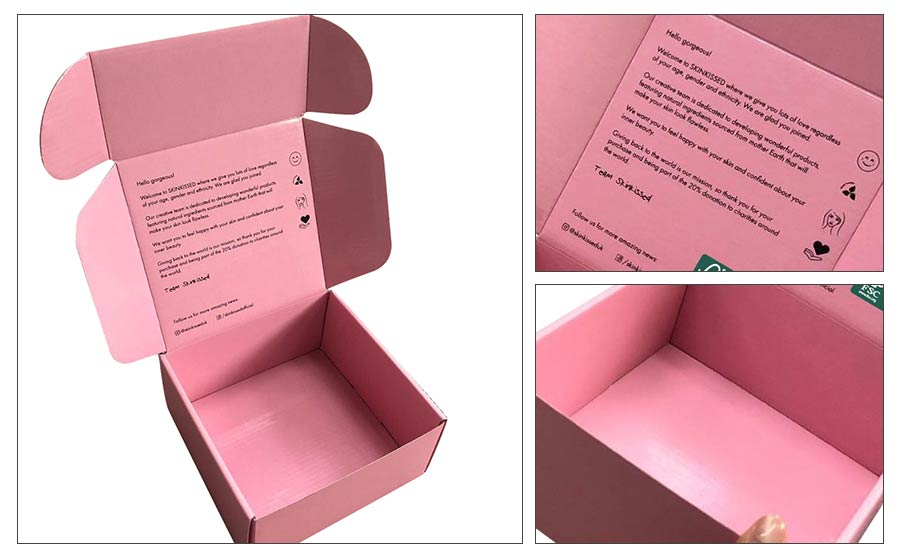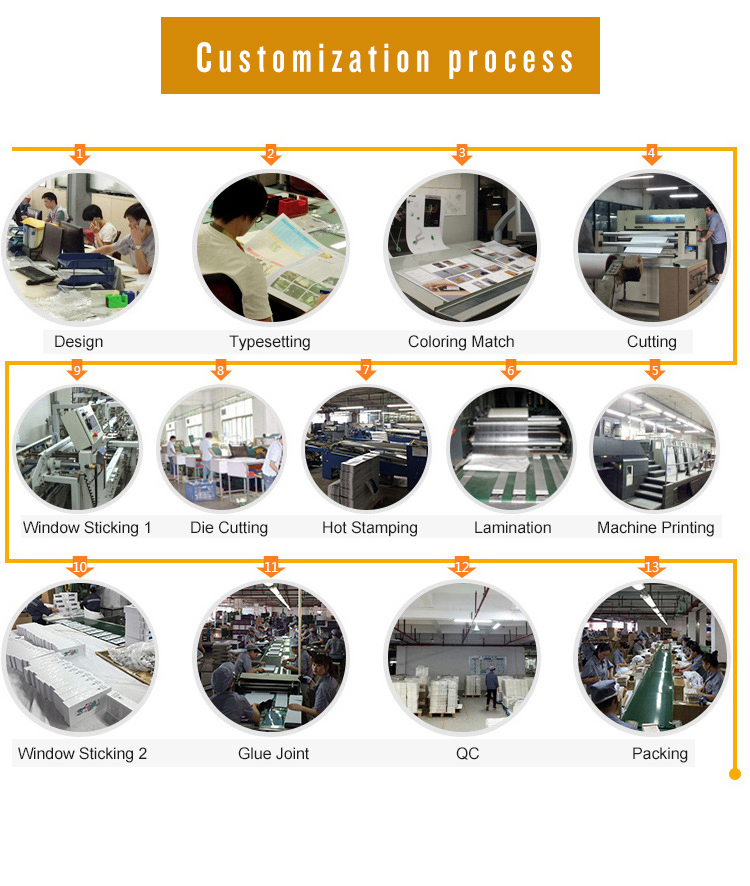 Illustreret kunstværk → Filmoutput → Bestillingsmateriale → Udskrivning → Laminering → Udstansning → Lim(Ved maskine eller håndarbejde, det kommer an på) → QC-kontrol → Pakning → Forsendelse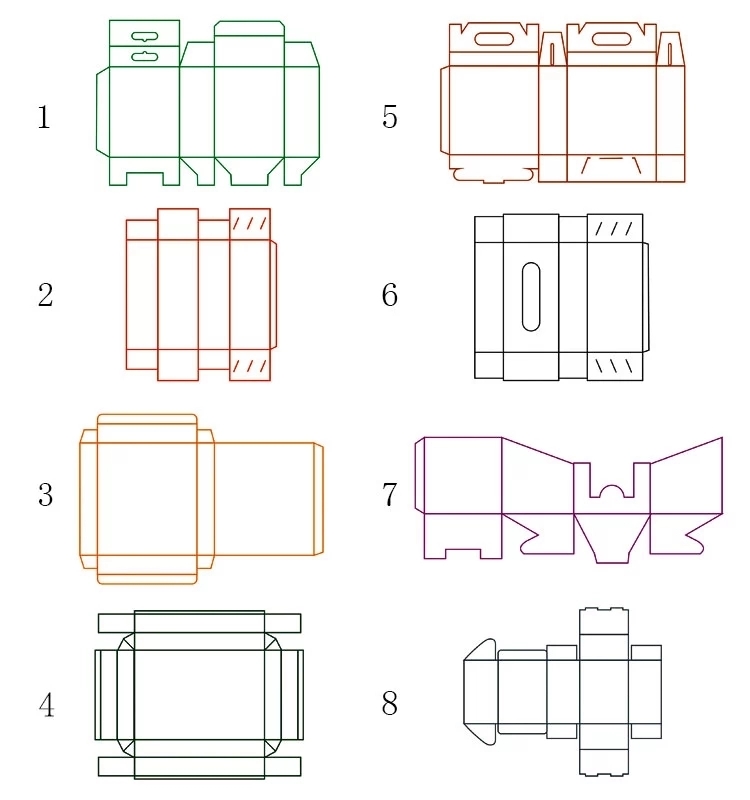 Vi laver tilpasset boks med dine krav , også hvis du har brug for det, kan vi sende skabelon, så du kan lave design.


Vi accepterer alle former for overfladebehandling såsom blank / mat laminering, varm stempling, prægning, UV-belægning, etc. Følgende billeder er til din venlige reference. Fortæl os om eventuelle specifikke krav, vi kan imødekomme alle dine anmodninger.

Besides the varying paper weights and types, the type (and number) of fluting must also be considered.At a basic level, a corrugated board is made up of the two liners, plus the single fluting. This is known as a "single wall"board. You can see a diagram indicating this below.However, an additional fluting section – and additional liner, can be added to make what is known as "double wall" or "double walled" material.
This effectively adds extra rigidity and strength, making it suitable for packaging heavier items and adding additional protection for items that may more delicate or expensive.You can see an example below.Finally, if the items you are shipping are particularly heavy or large (for example automotive parts, industrial equipment etc.)then a "triple walled" grade can also be used. As the name suggests, this adds another section of fluting and additional liner.
Also referred to as Tri-Wall (which is the brand name of the manufacturers too), you can see a basic diagram of this below.
Flute Explanation
The final aspect of the corrugated board that can affect its performance (and weight and cost), is the flute type.The flute is the "corrugated" section between the two liners, and by changing its' height (and therefore the size of the flutes)it is possible to achieve different performance characteristics.This can vary from very fine flutes such as "E" to manufacture lightweight retail cartons (being very good to print onto), through to a more coarse flute such as an "A" or "B" flute more usually used for transit packaging.
As in the examples above, with double walled material, it is possible to combine one or more flutes to create a grade such as an "EB" or "BC" flute. This can offer a rigid structure perfect for heavier items, whilst also allowing an improved aesthetic outer
appearance and printing surface.The flute itself is usually manufactured from a waste based fluting (WBF – i.e., fully recycled material) or what is known as
semi-chem fluting (SC).
Typical paper weights used for fluting are as follows:
* 90 GSM WBF
* 105 GSM WBF – Most Common Flute Standard
* 112 SC and WBF
* 150 SC and WBF
* 175 SC and F
There are also a number of commonly used flute profiles or sizes, which are as follows:
* A FLUTE – 5mm
* B FLUTE: 3mm
* C FLUTE: 4mm
* E FLUTE: 1.5mm
* F FLUTE:.2mm
* BC FLUTE: Double Wall – 6mm -Combination of B + C flutes
* EB FLUTE: Double Wall – 4.5mm -Combination of E + B flutes
Again, this list is not exhaustive, and is complicated by the fact that many producers of corrugated material make very similar products which are given arbitrary names (and are exclusive to that manufacturer).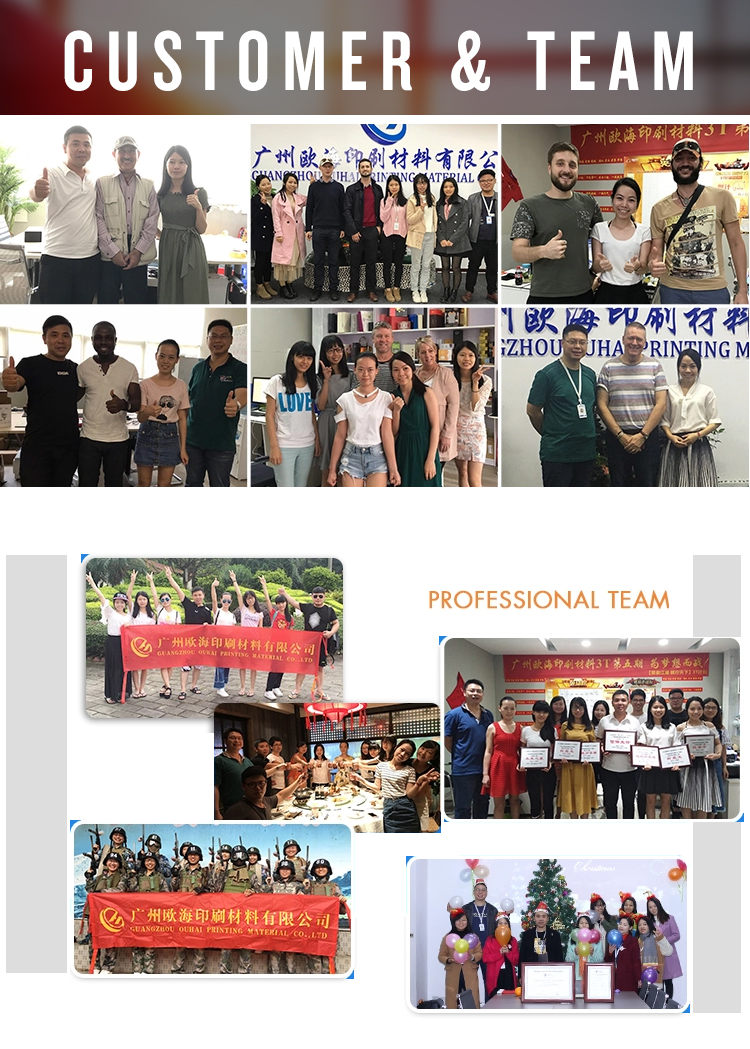 Vores vigtigste marked fra Nordamerika, Vesteuropa, Sydamerika, øst Europa, Asien, Indenlandsk.
Trives med udfordringer og opmuntring til at være en bedre gruppe til at servicere vores kunders behov.
samarbejde, samarbejde, god kommunikation og virksomhedskultur med kreativ innovation.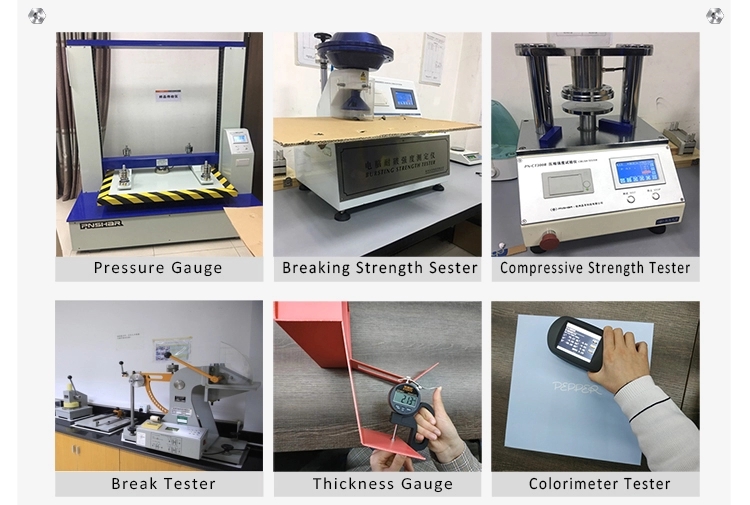 1.Vi byggede det perfekte kvalitetskontrolsystem. Vores firma har bestået ISO 9001:2008 certifikat.
2.Vi har et fuldt udstyret moderne analyselaboratorium, der sikrer, at posen eller æsken når fødevarekvaliteten og når alle kravene fra kunderne.
3.Vores produkt er blevet eksporteret til mere end 100 lande og områder. Såsom Mellemasien, Sydamerika, jeg, Japan og så videre.
4. Vi hilser alle nye og gamle kunder velkommen til Ouhai emballagevirksomhed!

Machines

More than

38

machines

,

mainly imported from Germany

.

Japan and US

.

Wide Products

printing on all material

,

all kind of displays

,

for your indoor/outdoor advertising

,

promotion and exhibition packaging products

Levering

Large scale factory and reliable workers

,

as your virtual manufacturer in China with high effective capacity every day

.

Color correct

The most professional color checking tools and Auto machine from Germany

Lab verification

lab test to verify the material for product's reliability

Our promise

Any problem you met with the product

,

you can delivery back free

.

we will give your reply immediately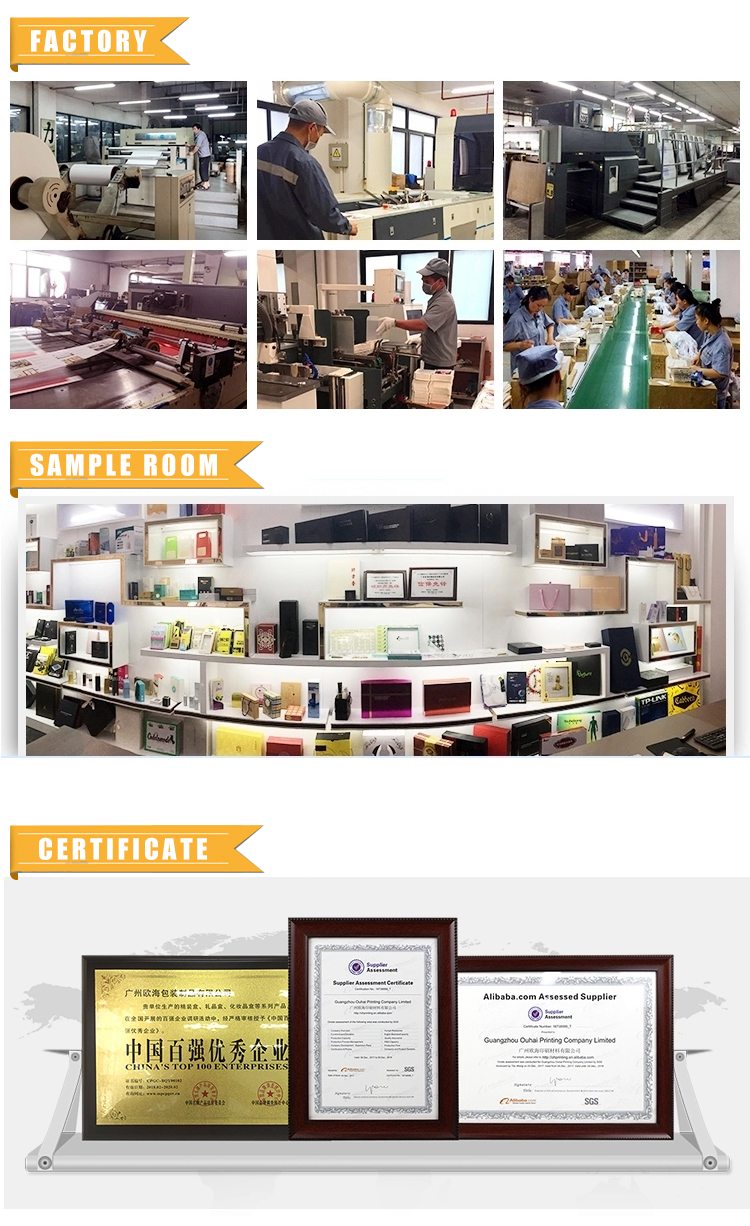 1. Vi kan opfylde alle dine krav, såsom rådgivning om nye produkter, viser dig fotos til produktet, og send nogle prøver, hvis kundens behov.
2. Velkommen til at sende dit personale til at kontrollere dine produkter, og vi kan levere en bil til at hente dine medarbejdere, uanset hvor de er.
*Fremragende design som kundekrav
*Professionsteknologiteam til at løse alle dygtige problemer
*Omhyggelig kvalitetskontrol inden forsendelse
*OEM Producent, Offsettryk
*Ej fabriksbygningen og maskinerne for at gøre prisen konkurrencedygtig

1. Vi holder dig i kontakt i 24 timer, og vi vil også holde kontakten for yderligere spørgsmål.
2. Vi informerer dig, når vi har modtaget betalingen, og vi holder betalingen som en kreditkonto, indtil vores kunder er tilfredse med produktet og vores service.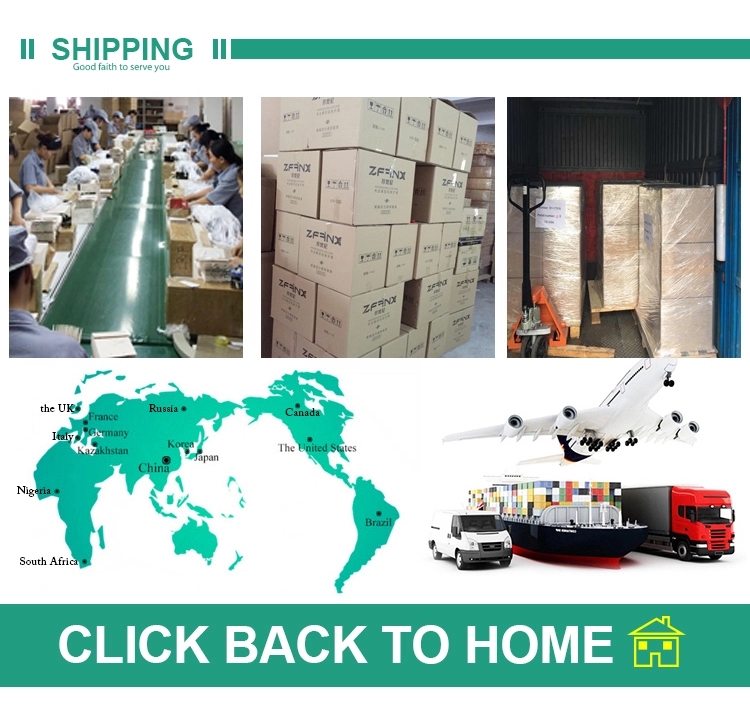 1) Emballage: 5000 stk, også selvom 10000 stk. små poser i 1 karton eller som kundens størrelser anmodet om
2) Forsendelse: ad søvejen omkring 18-28 dage eller med ekspres (DHL, UPS, FEDEX) og luft ca. 3-4 dage
3) Betaling: T / T og Western Union, penge gram

Spørgsmål:Are you a manufacturer?
EN:Ja, we are 100% manufacturer with more than 15 years experiences in packaging line.
Spørgsmål:Har du lagerprodukter at sælge?
EN:Ja,and we also accept OEM/ODM order .All the paper boxes are customized with your own design artwork printing, and if you do not have the design, we have professional designer to design for you.
Spørgsmål:What is the common delivery time?
EN:Normally 10~15 days after confirmation of order.
Can I get some samples?
Efter prisbekræftelse, you can require samples to check our quality. We provide blank sample and digital printed sample free of charge.
Spørgsmål:How long can I expect to get the sample ?
EN:After you pay the sample charge and send us confirmed files, will be ready in 3-7 dage.
Spørgsmål:What is your minimum order quantity?
EN:Usually, our Minimum order quantity is 500 pieces per size and color. Small or large order are welcome!
Spørgsmål:What is the price?
EN:Please provide us the following details of the paper bags or boxes you want ,then will can quote you exactly .
Box size with shape, paper material, order quantity, printing color and design, surface treatment or any other order request.
Spørgsmål:How to control the products' quality?
EN:We have always placed great emphasis on quality control to ensure that excellent quality level is maintained. Moreover, the
principle we always maintain is " to provide customers with better quality, better price and better service " .
Spørgsmål:How Can I arrange shipment ?
EN:1) You can either use your required shipping forwarder, give me the contact so that I can arrange the shipment for you.
2) If you don't have required shipping forwarder, just give me the airport or sea port so that I can give you quotation and then I
will arrange shipment, you will not have headache even you have no experience in it, and our marketing team will give you
professional advice in shipping , we can give you air freight cost with delivery time and sea freight cost with delivery time.